Hey guys! Horrorella here...
Satanic pregnancy is back!
DEVIL'S DUE is the story of a newly-wed couple played by Zach (Zach Gilford of FRIDAY NIGHT LIGHTS) and Samantha (Allison Miller of TERRA NOVA) who return from their honeymoon to discover that they are expecting a baby much earlier than maybe they had intended (whoops). But they're excited about it, and begin to plan. As time goes on, it becomes clear that the pregnancy is not proceeding as expected, as Samantha starts exhibiting stranger and stranger behavior, and warning signs begin pointing to something sinister.
The trailer footage looks interesting. This definitely appears to be one of those found footage films that completely throws any plausible reason for filming out the window, so if you're a stickler for that kind of thing, brace yourself. That aside, it looks like it could be a fun piece of Satanic horror. I can overlook the "put the camera down" issue to a certain degree, if the story delivers and the film gives me an entertaining couple of hours, and the footage here has me intrigued.
The film is directed by Matt Bettinelli-Olpin and Tyler Gillett of Radio Silence, who directed the "10/31/98" segment of V/H/S, so the balls-out, unreserved nature of the the footage we see here kind of makes sense. They don't seem to hold anything back. Which may not lend itself perfectly to the found footage angle, but can still be a lot of fun.
DEVIL'S DUE will open on January 17th.
What do you guys think?
Trailer via Yahoo! and poster via Bloody Disgusting.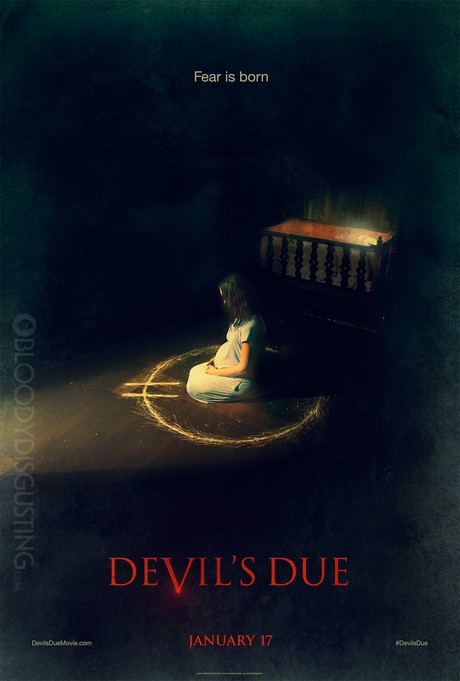 Follow me on Twitter