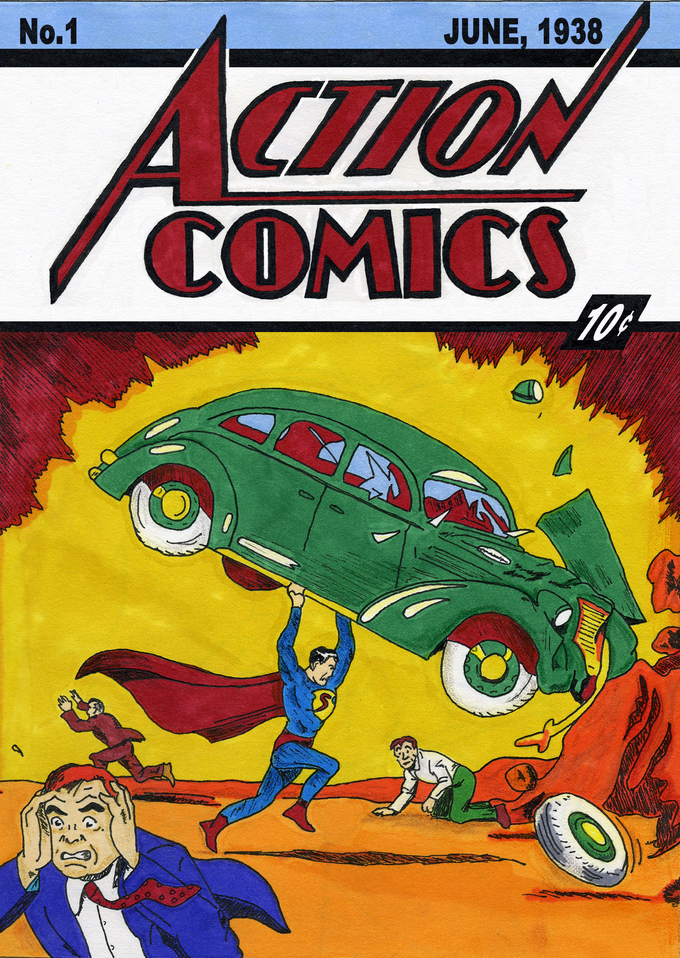 Zack Snyder and the mighty Bruce Timm (BATMAN: THE ANIMATED SERIES, BATMAN BEYOND, and the SUPERMAN animated series amongst a ton of other titles) have released their short film commemorating the 75th Anniversary of SUPERMAN (he thechnically debuted June 1 1938, unless you count the character's proto-form appearance in earlier titles).
Their work is embedded for your consideration below:
A nifty-seeming book celebrating the big 75 is also coming around soon, and is up form pre-order HERE.
Given Hollywood's propensity to exploit any excuse to release another DVD/Blu-ray variant, I'm surprised we aren't getting some sort of 75th themed megaset - like they did with WIZARD OF OZ recently?
-------------------
Glen Oliver
"Merrick"
- e-mail
- Twitter
- Google +