Hey guys! Horrorella here...
Lance Armstrong seems to be something of a hot topic in film these days. And it's easy to see why. Whether you side with him or not, his story has been legendary. He won the hearts of millions with his impressive victories and his battle with cancer, returning to racing to rack up even MORE wins, before revealing to the world that, despite multiple claims to the contrary, his victories were aided by performance-enhancing drugs. He has been the fan-favored victor, the triumphant hero, and the fallen star.
We recently posted a trailer for the upcoming documentary on the legendary cyclist and the controversy that sprang up in the wake of the drug reveal. Bradley Cooper is reportedly playing the lead role in a biopic entitled RED-BLOODED AMERICAN, to be directed by Jay Roach (stepping in for J.J. Abrams) for Warner Bros.
Now, it looks like a third film has entered the race. Deadline reported earlier this summer (and has now confirmed) that Stephen Frears (THE QUEEN, DIRTY PRETTY THINGS) will be helming a film (currently untitled) about the Lance Armstrong story for Studio Canal, with Ben Foster (3:10 TO YUMA, THE MESSENGER) playing the role of Armstrong.
The film will be based on journalist David Walsh's book Seven Deadly Sins: My Pursuit Of Lance Armstrong. Walsh will be portrayed in the film by Chris O'Dowd (THE IT CROWD, GIRLS, THIS IS 40). Guillaume Canet and Jesse Plemons also have supporting roles in the film, which is due to begin filming on October 18th.
Foster is an interesting choice for the film. He brings a certain degree of intensity to his characters, and that is something that could certainly benefit this project if is used to highlight the Armstrong that we see behind the scenes in opposition to the the one presenting himself to the cameras and fans.
What do you guys think?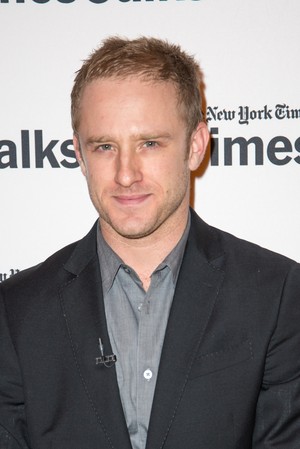 Follow me on Twitter