Ahoy, squirts! Quint here with today's Behind the Scenes Pic!
You know, I didn't grow up with DON'T BE AFRAID OF THE DARK, the TV movie that caused a whole generation of monster lovers serious mental trauma, so I don't have much nostalgia for it. I watched it in preparation for the Guillermo del Toro-produced remake and found a lot of it fun, but man oh man did Kim Darby's acting grate on me in that movie.
I can see how that dark-dark-dark ending can mess with a young mind, though, especially in a typically safe TV movie zone. So, in respect to the impact this little piece of dark weirdness has had on the genre I love, I present to you a photo of some of the demons going over their lines...
Thanks to Dimitar Dimitrov and the Practical Effects Group for the image. Enjoy!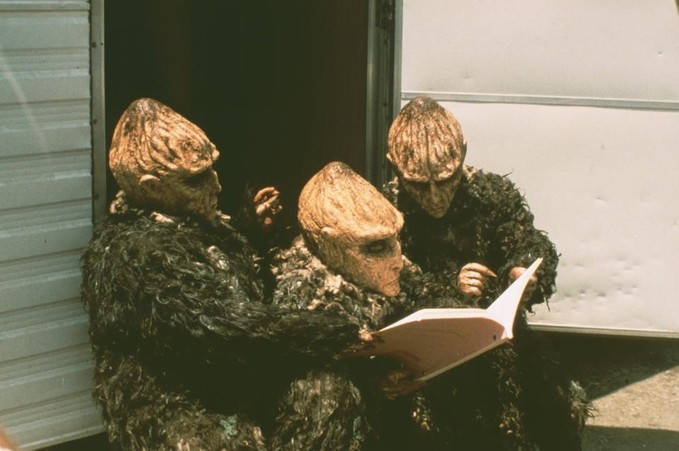 If you have a behind the scenes shot you'd like to submit to this column, you can email me at quint@aintitcool.com.
Why not some more (groovy) demons for tomorrow's behind the scenes pic?
-Quint
quint@aintitcool.com
Follow Me On Twitter
I've got a lot of maintenance work to do on the previous BTS articles, but you can visit two pages worth of images (beware of some broken links thanks to the last server shift): Click here for Page One and Click here for Page Two!