Hey Yo! Draven here.
IMDB has the first bit of marketing, in the form of a teaser poster, for Wes Anderson's next film, THE GRAND BUDAPEST HOTEL: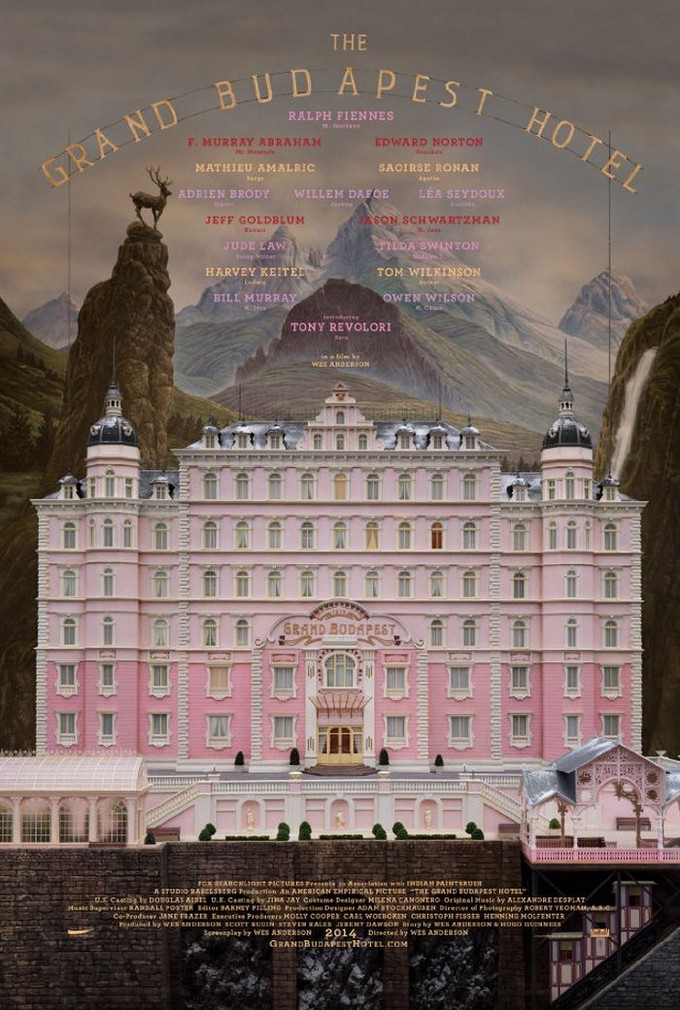 The first trailer will be out on Thursday. Obviously with a cast like Anderson has assembled for this film should be enough to sell most people on the film and that is really all you have to highlight with this teaser poster. An early plot description was also released:
"The Grand Budapest Hotel tells of a legendary concierge at a famous European hotel between the wars and his friendship with a young employee who becomes his trusted protégé. The story involves the theft and recovery of a priceless Renaissance painting, the battle for an enormous family fortune and the slow and then sudden upheavals that transformed Europe during the first half of the 20th century."
Follow me on Twitter here!