Movie News
"How Can I Help You Steal Our Stolen Art?" The New Trailer For THE MONUMENTS MEN!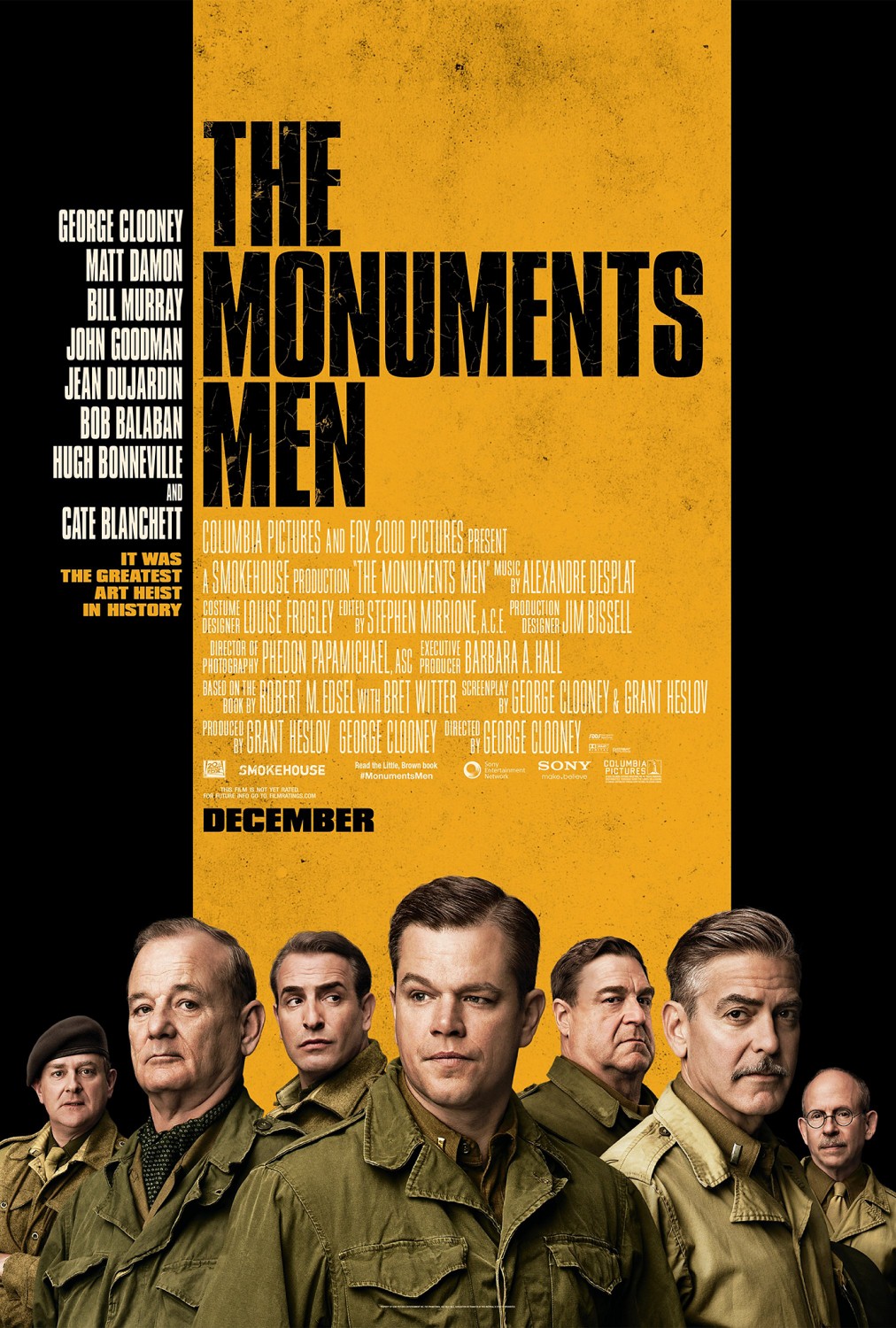 Nordling here.
So many movies to look forward to this fall and winter, and I still keep forgetting about THE MONUMENTS MEN. George Clooney picks interesting stories to tell when he directs, and he and Grant Heslov are a formidable team when they find a project together. THE MONUMENTS MEN has a terrific cast, including Clooney, Matt Damon, John Goodman, the always amazing Bill Murray, Cate Blanchett, and Jean Dejardin as a group of soldiers and spies who rally to save the greatest works of art in history before Adolf Hitler and the Nazis steal and destroy them. Based on a true story, I have not read the book by Robert Edsel and Bret Witter, but it sounds compelling, and I'm definitely going to track it down.
The new trailer expands on the story a bit from the first one, and I love that this crack team of warriors represent all manner of artistic endeavors. THE MONUMENTS MEN sounds like real-life Indiana Jones stuff - professors and art appreciators who take it upon themselves to save culture before it is gone forever. I can appreciate that kind of fervor. Here's the trailer. THE MONUMENTS MEN opens this December.
Nordling, out.