Papa Vinyard here, now here's a little somethin' for ya...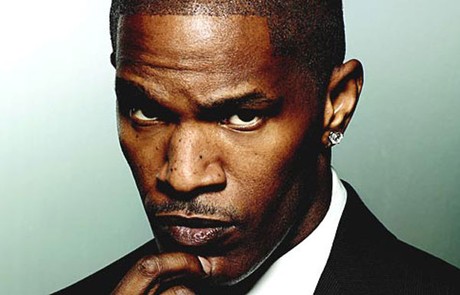 Drew "Bundini" Brown, Stan "Tookie" Williams, Ray Charles, Ricardo Tubbs, an escaped slave, the president of the United States, and now, Martin Luther the King. The Wrap has reported that Jamie Foxx may be circling an MLK biopic for Dreamworks and Warner Bros., possibly to be directed by Oliver Stone. The film, which was written by Kario Salem (a biopic vet, having worked on the screenplays for HBO's DON KING: ONLY IN AMERICA and THE RAT PACK, as well as last year's Jay Moriarity flick CHASING MAVERICKS), has the blessing of Mr. King's surviving family, which automatically gives it a one-up on the failed MEMPHIS project that Paul Greengrass and Scott Rudin have attempted to get off the ground. There's also another MLK film called SELMA in the works, to be directed by Ava DuVernay (I WILL FOLLOW) and starring David Oyelowo.
Stone is obviously famous (infamous?) for his historical dramas, from PLATOON to JFK all the way through ALEXANDER and WORLD TRADE CENTER, and while it seems like an overly obvious choice to have him tackle this story, I'm genuinely curious to see what he does with it. He's not prone to over-aggrandizing real-life figures, and MLK remains an almost larger-than-life element of the civil rights struggle, so it could be really interesting to see him painted as a flawed, complex human being rather than a deified symbol of an entire race's struggle against oppression.
As for Foxx, I think he's proven his mettle as a talented, chameleon-like actor at this point. I could see him speechifying like nobody's business, while bringing out the vulnerable side of King behind closed doors. I can't imagine he's that desperate for another Oscar for playing a true-life figure, so I'm hopeful that he'll swing for the fences in terms of quality, rather than awards-bait showiness.
My guess is they'll want somebody who's status is roughly equal to Foxx's to play Coretta Scott King. Any ideas who they'll try and get?
-Vincent Zahedi
"Papa Vinyard"
vincentzahedi@gmail.com
Follow Me On Twitter