Hey Yo, Draven here.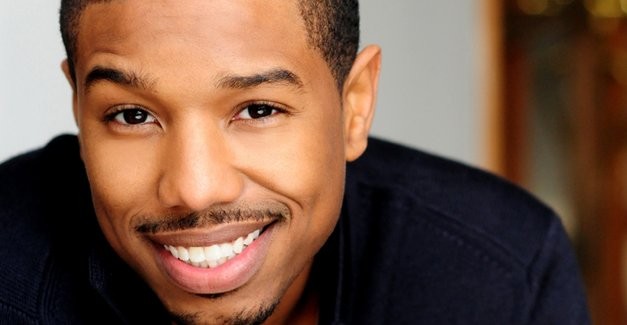 Michael B. Jordan is one of the hottest young actors in Hollywood today. We have talked about it before as his name has been mentioned with high profile projects like INDEPENDENCE DAY 2, Josh Trank's upcoming reboot of FANTASTIC FOUR, the ROCKY spin-off, CREED, and the biggest project of them all, STAR WARS: EPISODE VII. He recently updated several of these projects in an interview with The Huffington Post.
Regarding Creed he said,
"That's amazing, I can't wait to do it. ... That definitely is going on."
With FANTASTIC FOUR, he said that director, Josh Trank was a friend of his and that he is, "definitely interested" in it. He also said that it would be cool to star in INDEPENDENCE DAY 2 as he is "a big fan" of the original film.
But all of that pales in comparison to a chance at starring in STAR WARS: EPISODE VII. Jordan confirmed that he auditioned for an unknown role but unlike Saiorse Ronan his audition did not consist of wielding a lightsaber. He did say this in regards to the audition,
"I mean, everybody's going in on this project. They're trying to figure out what they want," he said. "That's another incredible franchise. It's pretty crazy! ... We'll see how it happens. I don't know how I can do everything."
I love that everyone is after Jordan, as he is a very gifted young actor and is only going to get better over the next few years. I will be excited for any project that he officially joins and I hope he continues to skyrocket to stardom. Hopefully we will have some confirmation on some of these projects soon though.
Follow me on Twitter here!