Hey guys! Horrorella here...
FilmDistrict has released two new posters to promote the upcoming release of Spike Lee's remake of OLDBOY! I particularly love the first one, with the Umbrella Girl giving such sharp contrast to the black-and-white image of Josh Brolin.
If you haven't seen Park Chan-Wook's original film, OLDBOY tells the story of a man who is inexplicably kidnapped and imprisoned. Years later, he is suddenly released, and left to figure out who did this to him, and why.
The first poster will be available for NYCC attendees at the Dark Horse booth, so if you're hanging out there today, swing by and pick it up.
OLDBOY will open on November 27th.
Via EW and FirstShowing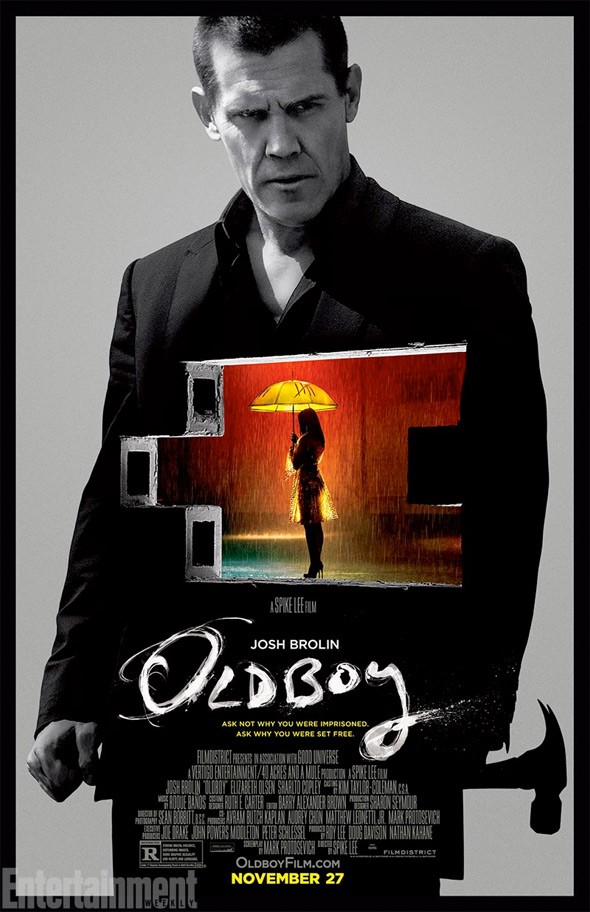 Follow me on Twitter