Hey guys! Horrorella here...
The twisted minds behind the last four entries into the SAW franchise are doing a complete 180 with their next project. THR reports Marcus Dunstan and Patrick Melton have been hired by Disney to pen the live-action adaptation of the graphic novel The Stuff of Legend.
Written by Mike Raicht and Brian Smith, The Stuff of Legend is the adventure of a group of toys during World War II, who jouney into the Dark Realm to rescue their owner from the legendary Boogeyman.
Here's the synopsis from Amazon. It certainly sounds like a departure from much of the writing duo's previous films, but it also sounds like it could be an entertaining adventure story - and one that would be fun to tell.
As Allied forces fight the enemy on Europe's war-torn beaches, another battle begins in a child's bedroom in Brooklyn when the nightmarish Boogeyman snatches a boy and takes him to the realm of The Dark. The child's playthings, led by the toy soldier known as the Colonel, band together to stage a daring rescue. On their perilous mission they will confront the boy's bitter and forgotten toys, as well as betrayal in their own ranks. The Stuff of Legend is a haunting and ultimately redemptive tale of loyalty, camaraderie, and perseverance.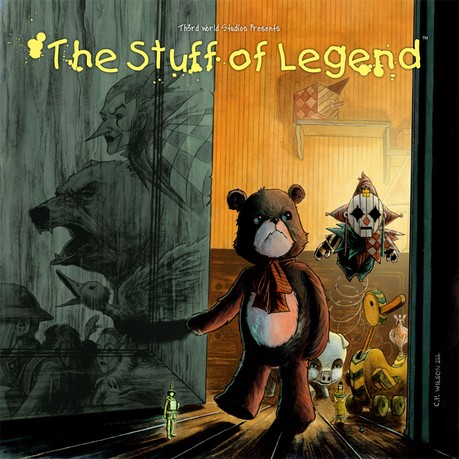 Follow me on Twitter