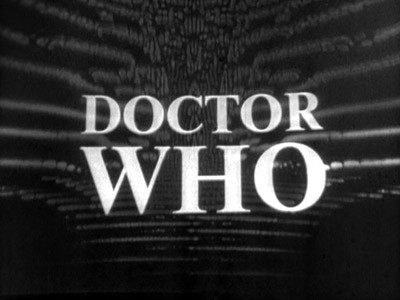 *** UPDATE #3 - THURSDAY OCTOBER 10 2013 - 6:10 PM CST USA ***
The newly recovered The Enemy of the World and The Web of Fear are now available through iTunes HERE.
=====> PREVIOUS UPDATES FOLLOW <=====
*** UPDATE #2 - THURSDAY OCTOBER 10 2013 - 4:49 PM CST USA ***
THIS article in The Independent reiterates.
Morris found The Enemy of the World (1967) and The Web of Fear (1968), both starring Patrick Troughton as the second doctor, gathering dust at a television relay station in Nigeria, after tracking records of BBC overseas shipments.

But this mysterious Saviour of Sci-Fi declined to appear at a Soho screening of the episodes, sending a message from an unnamed distant land which read: "I cannot be with you as the search is endless. My work must continue.
=====> PREVIOUS UPDATES FOLLOW <=====
*** UPDATE #1 - THURSDAY OCTOBER 10 2013 - 1:00 PM CST USA ***
THIS update from The Northern Echo goes into considerable detail about the recovered episodes. Interestingly, as of this posting, the article is offline.
However, the bulk of its content has been reprinted HERE over at DoctorWhoTV (look for Update #11) . The text seems to re-affirm the recovery of the episodes sited by Lance Parking below.
Phillip Morris, the director of Television International Enterprises Archive, unearthed the programmes by looking up the records of overseas shipments of tapes made by the BBC.
[EDIT]
Fiona Eastwood, director of consumer products, BBC Worldwide, said: ''We are thrilled with the recent discovery of The Web Of Fear and The Enemy Of The World and we're very happy to be launching re-mastered versions of these treasured episodes to fans as we celebrate the 50th year of Doctor Who.''
=====> ORIGINAL ARTICLE FOLLOWS <=====
Nicely falling into place with a storm of rumors which've been swirling for months, BBC did, indeed, hold a press conference today to announce the recovery of some long missing DOCTOR WHO episodes.
There is an information embargo until midnight UK time (really!?!?!?) - but author Lance Parkin (long associated with DW literature)...through HIS FACEBOOK PAGE...has revealed the missing titles announced today (seems folks who were at the conference spilled the beans).
Well, I didn't sign anything, so: let joy be unbounded, the BBC have just held a press conference to announce that the missing five Enemy of the Worlds and four episodes of Web of Fear have been discovered. And there may be more on the way.
Keep an eye on this page throughout the day - will UPDATE, clarify, and adjust as further details become available.
-------------------
Glen Oliver
"Merrick"
- e-mail
- Twitter
- Google +