Papa Vinyard here, now here's a little somethin' for ya...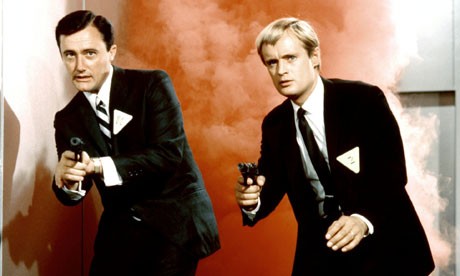 There've been set pics from Guy Ritchie's update of THE MAN FROM U.N.C.L.E. circling the net for a couple of weeks now, but this is (to my knowledge) our first look at both Henry Cavill and Armie Hammer as, respectively, Napoleon Solo and Illya Kuryakin. The pics show the two riding on a Vespa for what is, presumably, a chase scene of some sort, and while we get nary a clue on what their chemistry will be like, we now know how they'll appear side-by-side!
I mean they don't have the star power of George Clooney or Tom Cruise (who were originally lined up for this project), but they're a couple of good looking, tall, talented guys, and they're rockin' the blonde/black hair dynamic fairly well from my perspective. I am probably the only dude (besides maybe Quentin Tarantino) who enjoyed THE LONE RANGER more than MAN OF STEEL, but I'm excited to see what both of these guys can bring to the table with their own big-budget action movie franchise (having Ritchie at the helm doesn't hurt either...).
How do you think Cavill and Hammer measure up against Robert Vaughn and David McCallum?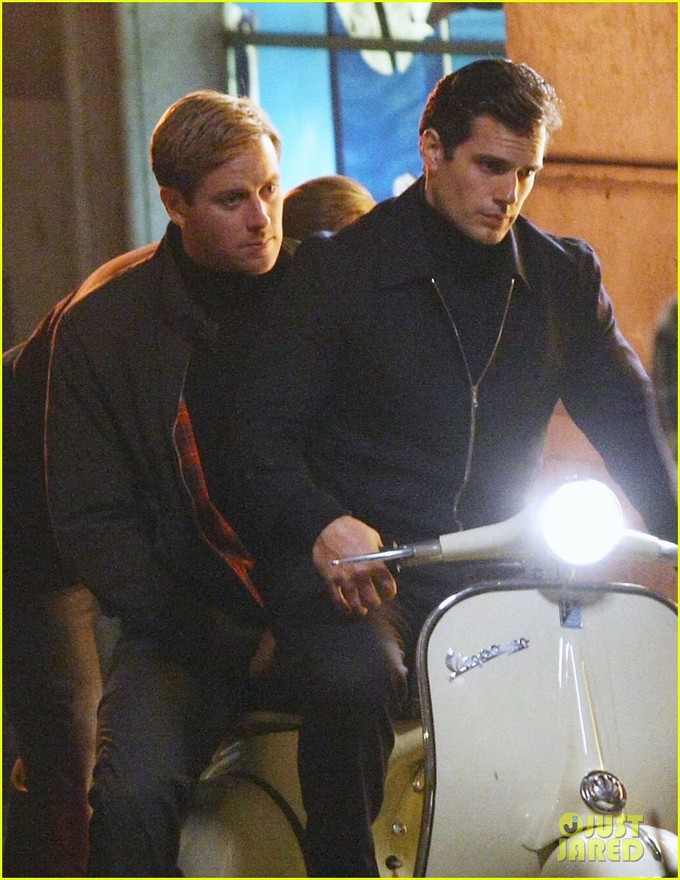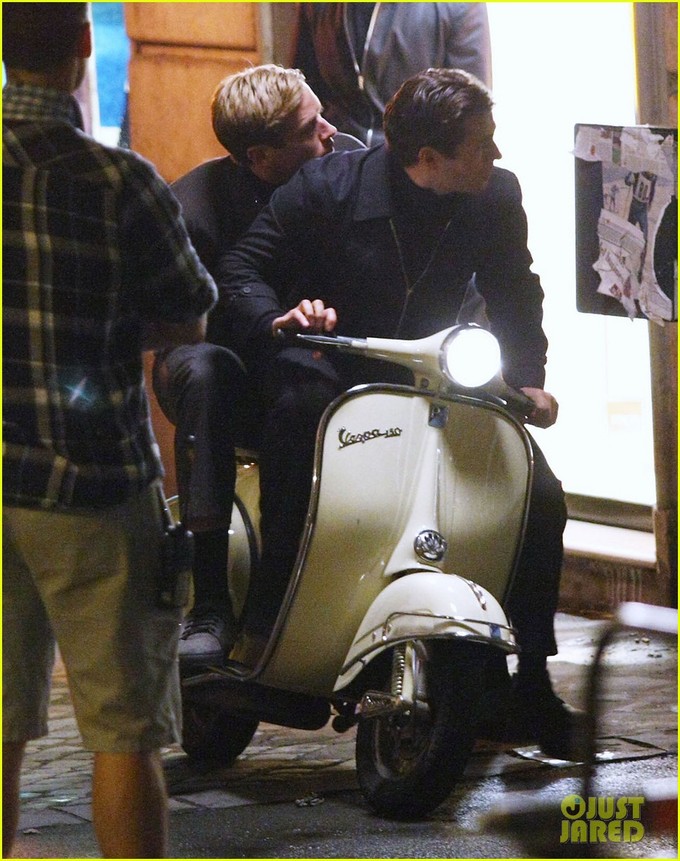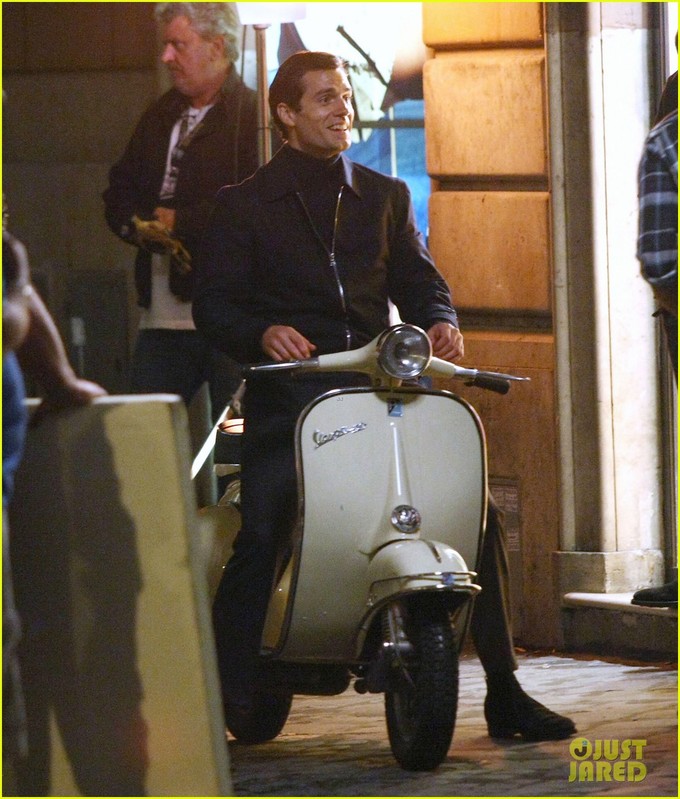 Thanks to Just Jared for the pics!
THE MAN FROM U.N.C.L.E. should come in time for Christmas 2014.
-Vincent Zahedi
"Papa Vinyard"
vincentzahedi@gmail.com
Follow Me On Twitter