Hey Yo, Draven here.
Well, this is awkward timing. Just minutes after it was revealed that author Tom Clancy had died at the age of 66, Paramount released a new one sheet for the upcoming film, JACK RYAN: SHADOW RECRUIT. JACK RYAN is of course based on characters that Clancy created and made famous in several novels that were later adapted into films such as THE HUNT FOR RED OCTOBER, PATRIOT GAMES, CLEAR AND PRESENT DANGER, and THE SUM OF ALL FEARS.
JACK RYAN: SHADOW RECRUIT is an original story and not based on any Clancy novel but it is still bad timing for Paramount. I have seen others suggest that they released this after they found out about Clancy's death intentionally but it was so close to the news breaking that I doubt it was anything more than coincidental . Nonetheless here is the poster: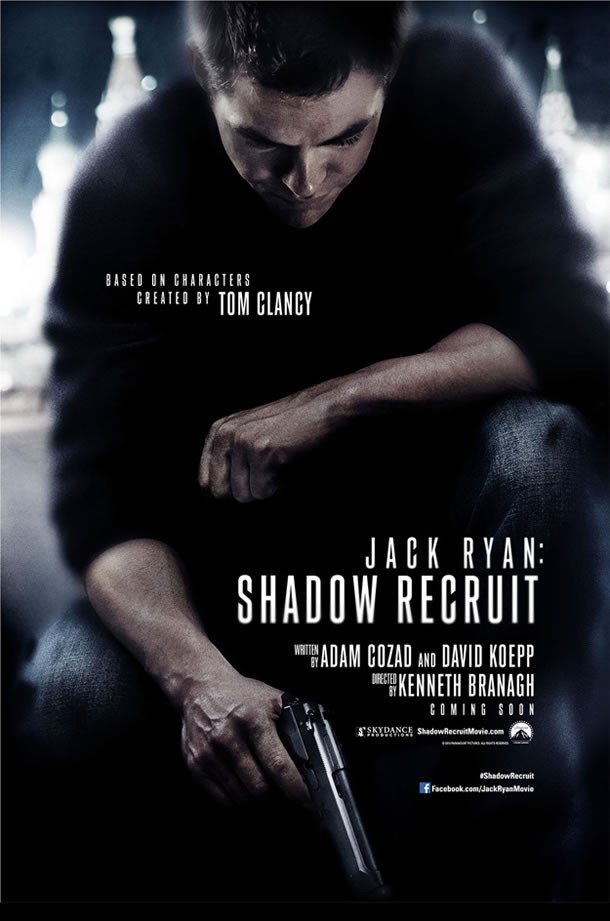 It does absolutely nothing to sell the movie as it just looks like Chris Pine shitting in a corner in Moscow with a gun. It doesn't even clarify the release date (whether it is going to be released Christmas or early next year), so it really is just a worthless one sheet. I want to see some footage as I am interested in the film so hopefully with the release of this one sheet that means a trailer release is imminent.
Follow me on Twitter here!