Hey guys! Horrorella here...
Yahoo Movies UK has premiered the new UK poster for the next chapter in the HUNGER GAMES story, and based on the image here, I would probably choose to just not mess with Katniss, given the choice.
THE HUNGER GAMES: CATCHING FIRE begins as Katniss Everdeen has returned home safe after winning the 74th Annual Hunger Games along with fellow tribute Peeta Mellark. Winning means that they must turn around and leave their family and close friends, embarking on a "Victor's Tour" of the districts. Along the way Katniss senses that a rebellion is simmering, but the Capitol is still very much in control as President Snow prepares the 75th Annual Hunger Games (The Quarter Quell) – a competition that could change Panem forever.
The film is set to open in the UK on November 21st, and in the U.S. on the 22nd.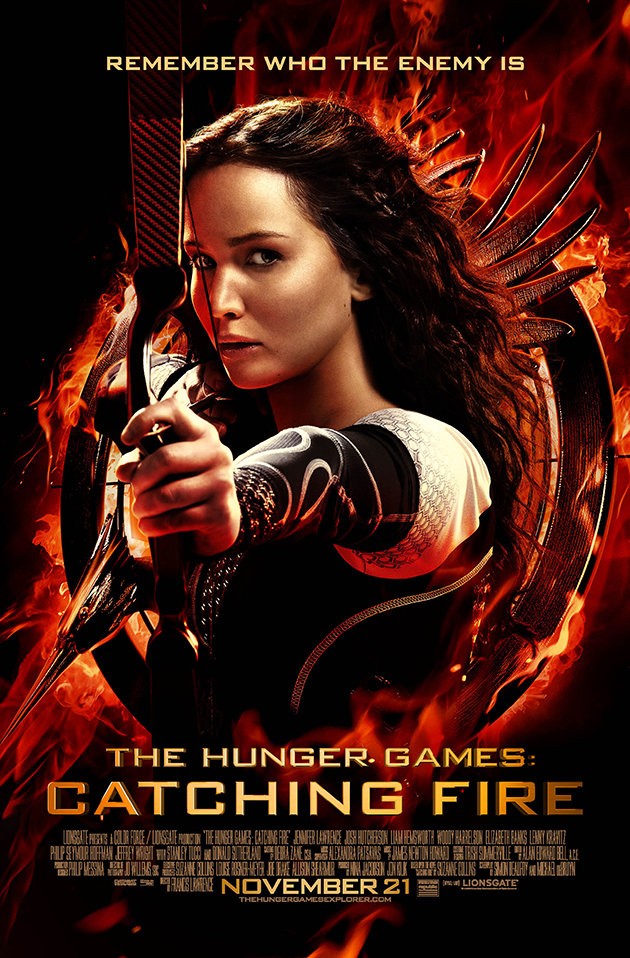 Follow me on Twitter