Hey guys! Horrorella here...
We recently learned that, while the story of Harry Potter has definitely been closed, the wizarding world remains wide open, with a great many stories to be told. In the wake of the announcement of the development of a film based on the Hogwarts textbook Fantastic Beasts and Where to Find Them, Warner Bros. has gone about trademarking the title for every conceivable purpose under the sun. Which makes sense, given the success of anything Potter-related.
The interesting thing that Bleeding Cool points out is the number of other trademarks that have been filed along with it, including:
the book Quidditch Through The Ages,
it's author, Kennilworthy Whisp
the Quidditch teams: Chudley Cannons, Wimbourne Wasps, Kenmare Kestrels
the book Tales Of Beedle The Bard
The idea of the Quidditch movie could be something spectacular - those scenes in the original Potter series were some of the most exciting in the films, and were always an audience favorite. Tales of Beedle the Bard (which played a role in the storyline in THE DEATHLY HALLOWS book and films) is a favorite among Potter fans and would almost certainly be a hit if it went into production.
And again, this news in no way guarantees that any of the trademarked properties will turn into anything. But it does seem indicate that Warner Bros. and J.K. Rowling are looking at the possibility of further expanding the Potter universe in film, should FANTASTIC BEASTS AND WHERE TO FIND THEM prove successful.
What do you guys think?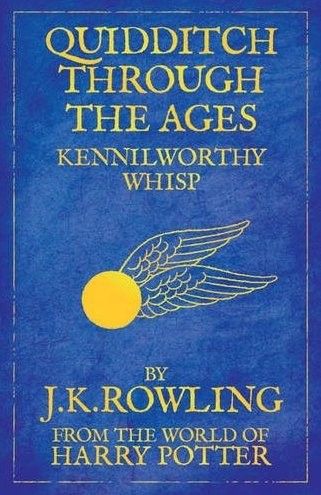 Follow me on Twitter