Sure, this only shows us Kurt Russell standing around with Vin Diesel and Paul Walker during the shoot for the next FAST AND THE FURIOUS movie.
But...
IT. SHOWS. US. FUCKING. KURT. RUSSELL. MAKING. THE NEXT. FUCKING. FAST AND THE FURIOUS MOVIE!!! I'm still attempting to completely comprehend the coolness of this notion on the whole as I've been unable to do so just yet. Maybe I'll never be able to make sense of how such greatness can come to us in a world which is so viciously unkind and unforgiving at times.
Here's the pic, via Vin Diesel's official Facebook page.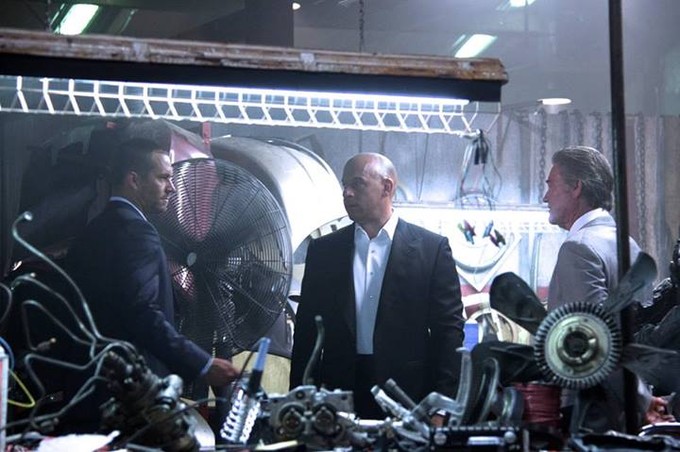 FAST 7 (or whatever it'll be called) arrives next Summer.
-------------------
Glen Oliver
"Merrick"
- e-mail
- Twitter
- Google +