Ahoy, squirts! Quint here with today's Behind the Scenes Pic!
So, Fantastic Fest has completely taken over my life, but now that the first half is done, all the interviews I had planned are conducted and I've gotten a good start on my reviews I'm ready to bring you guys your daily BTS pic. I'll still be juggling it with the fest, but fuck it. Let's do it!
Today we take a look at Robert Florey's The Beast With Five Fingers starring Peter Lorre. In this picture Lorre and co-star Andrea King goof off while filming the 1946 thriller about a small village that's convinced the severed hand of a local deceased pianist is murdering people. It's pretty good, actually, which shouldn't be too surprising because the film is written by The Wolf Man's Curt Siodmak. Lorre is so good at being creepy-sypmathetic.
Anyway, enjoy the picture!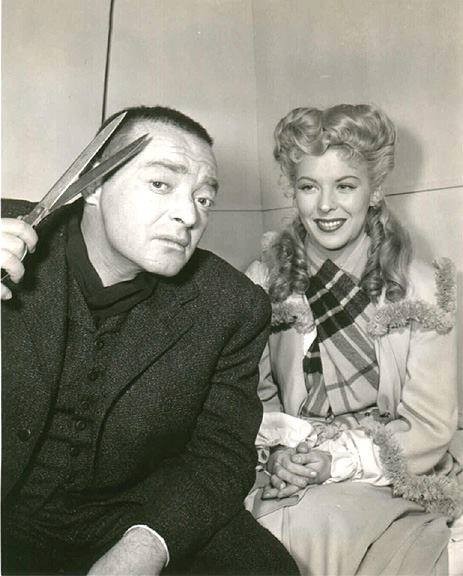 If you have a behind the scenes shot you'd like to submit to this column, you can email me at quint@aintitcool.com.
Tomorrow's behind the scenes pic will make you an offer you can't refuse!
-Quint
quint@aintitcool.com
Follow Me On Twitter
I've got a lot of maintenance work to do on the previous BTS articles, but you can visit two pages worth of images (beware of some broken links thanks to the last server shift): Click here for Page One and Click here for Page Two!