Cool News
Darthcanuck From TIFF - GRAVITY And JODOROWSKY'S DUNE!!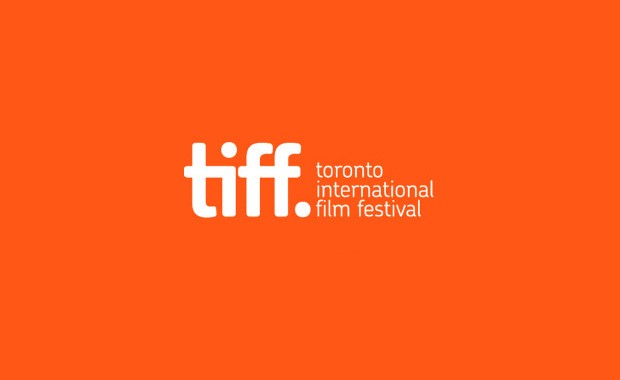 Merrick here...
...with another contribution from Darthcanuck, who last week shared his thoughts on the now-in-theaters restoration/IMAX 3Dification of THE WIZARD OF OZ - a release about which I can not speak highly enough. Now he's back with with a look at two more titles from the recently concluded TIFF, both of which should be of tremendous interest to Geeks...the upcoming GRAVITY and a fascinating sounding documentary on an unmade adaptation of DUNE.
Here's Darthcanuck...
================
Darthcanuck here again. Enjoyed my first posting experience (on Wizard of OZ:3D) so much I thought I'd share some more thoughts from TIFF. This time looking at the documentary Jodorowsky's Dune and another little film you may have heard of called Gravity.

Potential. That's the tie that binds Jodorowsky's Dune and Gravity, two films I saw in quick succession at this year's TIFF. The overriding notion of "what could have been" adds to the delight of the former and the disappointment of the latter and leaves one lamenting the loss of two opportunities to change the face of sci-fi filmmaking. It would be foolhardy to compare and contrast the films in any way that sets them in opposition to one another but it's intriguing to juxtapose these disparate examples of artistic ambition held in check.

In many ways, Gravity's shortcomings remind us that ambition and execution are very different things, and this distinction healthily grounds Jodorowsky's Dune, as well as our own expectations of the unmade film it documents. In 1975, Alejandro Jodorowsky was poised to direct a sprawling, hallucinatory adaptation of Frank Herbert's Dune (or at least a portion thereof) aided by a spellbinding cadre of artists (Dan O'Bannon, Moebius, H.R. Giger, Pink Floyd, Salvador Dali, Orson Welles, Mick Jagger . . . ) and Frank Pavich's playful documentary allows us to glimpse (albeit anecdotally) the film that might have been. Story boards, concept art, and the recollections of Jodorowsky and those close to the halted production tease what has long been the subject of geek fantasies. This is an era where the only antecedent to this type of ambitious sci-fi storytelling was Kubrick's 2001. The big screen Wars and Treks of the Star variety (and their many imitators) had yet to surface and Jodorowsky sought to alter not only our perceptions of a stagnant sub-genre, but to redefine the possibilities inherent in cinematic storytelling.

At the screening I attended, as is often the case with film festival screenings, some reprobate used their moment in the Q&A sun to criticize Pavich and his film saying it wasn't a true documentary but rather a love letter to Jodorowsky, devoid of any real critical perspective. I take issue with this on two fronts. 1) While the film betrays both Pavich's unabashed affection for Jodorowsky and his underlying belief that Dune may have been a transformative cinematic happening, I never had the sense that he took that as a given or that he wanted his audience to come to that optimistic conclusion. The genius of the film is that it puts Jodorowsky at its centre and he is both a charismatic storyteller and a madman. He is the unreliable narrator and his enthusiasm, though contagious and delightful isn't always convincing. Yes I pondered the infinite possibilities of his vision - but more often than not those thoughts were tempered by the notion that "this guy is batshit crazy and this movie would have been an inscrutable, infuriating hot mess." 2) To assert this isn't really a documentary presupposes that proper documentaries are devoid of bias and traffic only in fact. Truth is subjective and documentaries and their inherent truths or untruths are always informed by the filmmaker's perspective. What they choose to show us, how they edit it and the questions they choose to ask all influence the way we see the story. Yes, a balanced doc (or at least one which creates the perception of balance) is invariably more rewarding. But what of critical thinking? Has the audience no obligation to parse fact from fiction? You think Kirby Dick doesn't have a bias with regard to how he views the military? Alex Gibney doesn't have strong feelings about the church or Lance Armstrong? All this is to say that the movie is a documentary in every sense. It documents the story of Jodorowsky's Dune and it documents the documentarian's affection for his subject. Could it be more critical? Yes. But I enjoy the way Pavich leaves critical suppositions in the hands of the audience. I found the audience member's comments naive and condescending and with that, here endeth my rant.

Now let us step away from the world of boundless imagination and finite resources to see what happens when resources are plentiful but a deficit of imagination leads to disappointment. Yeah. I'm finally getting around to talking about Gravity.

Expectation is a dangerous thing and I recognize that critical response out of Venice as well as my own affection for Cuaron colour my views on this film. Let me be clear up front. Gravity is a technical marvel. Oh that its narrative powers were on par with its technical prowess. Anton Sirius equated the film to an effects reel and I think that really hit the nail on the head. But I do have a slightly different take than Anton as to just how squarely this is targeted at a mass market. Though it's not for me to assign a filmmaker intention, my feeling is that Cuaron and Co., while obviously aiming for a film of broad appeal, are going for something beyond blockbuster here. Were it just an attempt to have a snazzy tentpole release I think the action would have been more relentless. The expanse of its budget and its marquee stars belie an aspiration to make an intimate, thought provoking film. Obviously there's not a lot of room for narrative arc in a movie about people bobbing around aimlessly in space. This is Open Water in orbit and I'm not implying we should impose plot where it's not required. Spare can be good. Unfortunately the film is really an extended metaphor and the metaphor is decidedly earthbound. It's difficult to talk aboutGravity from a thematic or narrative standpoint without getting into spoiler territory but suffice it to say that its attempts at profundity are leaden at best. The movie's final moments, underscored with earsplitting urgency are so heavy handed it's laughable and the gulf between what might have been and what is at hand becomes frustrating to say the least. This isn't aided by the repetitive structure of the piece. The film is a series of climaxes that lead to diminishing returns. The first time satellite debris brings chaos to the film's hypnotic calm it is riveting, but Gravity then falls into a pattern of helpless floating, crisis, crisis averted, more helpless bobbing, oh no crisis again, and so on. It's too bad, because within its schematic structure there are moments of inspiration and wonder - it just fails to add up to a satisfying whole.

As for Bullock and Clooney - they are excellent but I couldn't help feeling that their very presence pulled us me out of the film time and again. It's unfair to fault them and there's no doubt that Cuaron would never have had the resources to achieve the film's stunning visuals without the B.O. cred of his stars. But, in a film that walks a fine line in the credibility department (stealing from the far more thought provoking WALL-E along the way), their red carpet presence is just another layer that kept me at a distance. Gravity, like Alejandro Jodorowsky's Dune, could have been a sea change in sci-fi movie making. Instead, it merely ups the technical ante and leaves us wanting more.