Via Vin Diesel's official Facebook page comes this image from the shoot of the 7th FAST AND THE FURIOUS movie.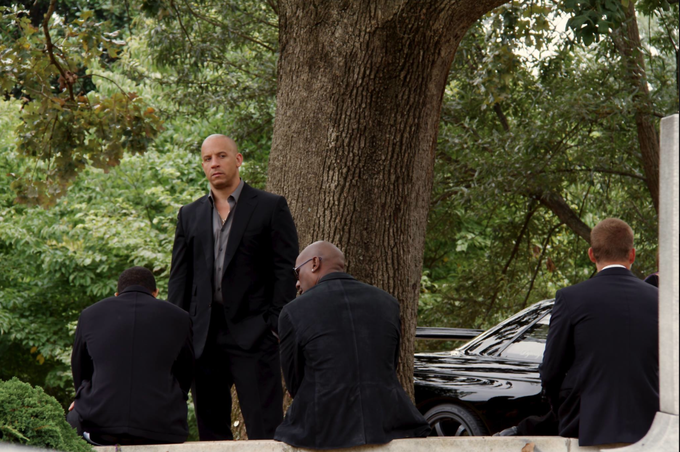 I'm presuming this represents the funeral of Han (Sung Kang), whose banishment featured prominently in TOKYO DRIFT before the franchise prequelized itself...only to catch up that moment once more as a tag in the recent FAST 6.
Meaning Part 7 has, at long last, fallen back into a more straight-line continuity, while also inserting Jason Statham into the mix as the reason the character was killed. This also means FF7 will also pick-up more or less immediately after Han's death in Part 3, hence the funeral supposition. All in all, such shenanigans denote one of the most audaciously conceived and brilliantly executed continuity coups in the history of film...I can't wait to see where the franchise heads from here.
The seventh F&F film, now helmed by incoming director James Wan (INSIDIOUS 1 & 2, THE CONJURING, SAW) releases Summer 2014.
-------------------
Glen Oliver
"Merrick"
- e-mail
- Twitter
- Google +