Hey guys! Horrorella here...
As the world waits with baited breath for the last two episodes of Breaking Bad to air, Bryan Cranston is beginning to set his eyes on new projects. Deadline reports that one of them will be the role of Dalton Trumbo, in the Jay Roach-directed biopic of the famed blacklisted Hollywood screenwriter.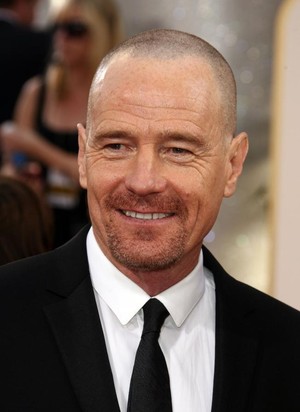 Trumbo was the highest paid screenwriter of his time, having written such classics as THIRTY SECONDS OVER TOKYO and KITTY FOYLE, when he was sent to prison in 1950 for taking a stand against the House UnAmerican Activities Committee and refusing to answer questions put forward by Congress. He served 11 months in federal prison and was blacklisted. Ever the badass, Trumbo continued stealth-writing screenplays under pseudonyms, and even won Oscars for his work on ROMAN HOLIDAY and THE BRAVE ONE. Eventually, he crusaded against DC and Hollywood and managed to clear his name and end the Blacklist.
Bryan Cranston is phenomenal, and I will watch him in pretty much anything, but this sounds like it could be a stellar project for him. Aside from just examining an interesting moment in American and film history, it will, of course, offer the opportunity for some really emotional moments from the actor, as the events in question obviously took a stressful toll on Trumbo and his relationships with family and colleagues.
The film will be based on the book Dalton Trumbo, by Bruce Cook. Filming is expected to start early next year.
What do you guys think?
Follow me on Twitter