Movie News
Poster for Jason Reitman's Drama, LABOR DAY!
Hey guys! Horrorella here...
Slashfilm has premiered the first poster for Jason Reitman's upcoming film LABOR DAY, and it's promising a a very different kind of cinema than we are used to seeing from Reitman. The story does not seem to be in his typical darkly comedic vein, and looks to be something more of a straight drama.
Kate Winslet plays a single mother who, over Labor Day weekend, offers a ride to a wounded man (Josh Brolin). She quickly learns that her kind gesture was a huge mistake, when he reveals himself to be a convict who recently escaped from prison and holds the family hostage.
The film received positive reviews at both Telluride and TIFF, with praise being heaped on Winslet's performance. LABOR DAY is set for a limited release on December 25th, and will open wide on January 31st.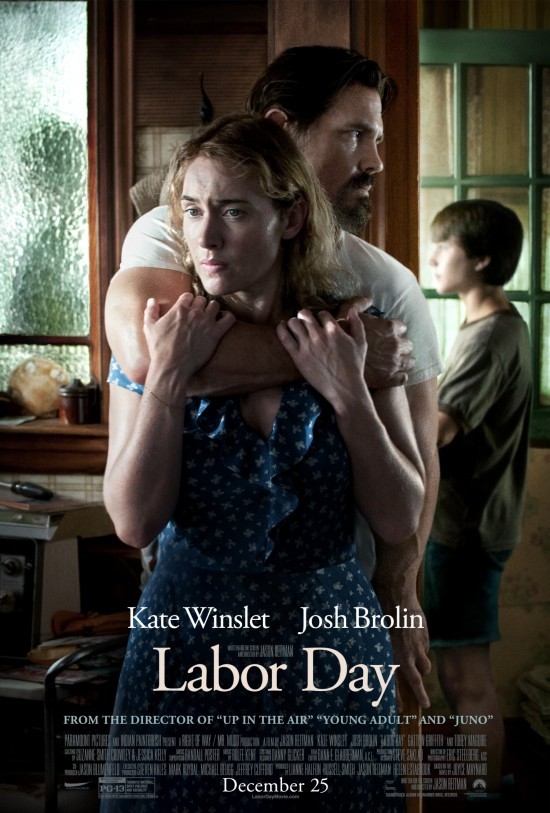 Follow me on Twitter