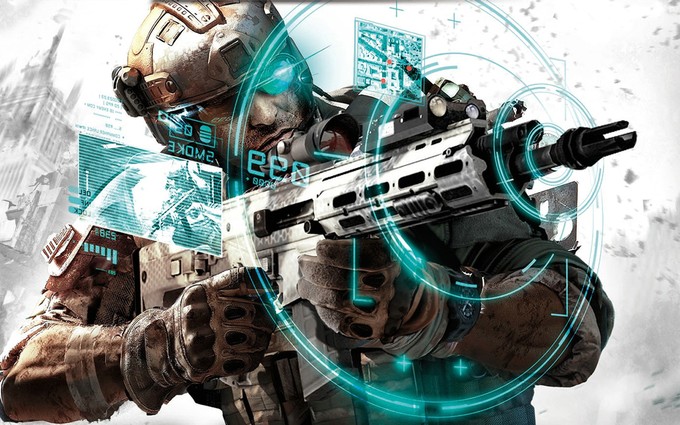 Per Variety, Matthew Federman and Stephen Scaia will be scripting the bigscreenification of the popular GHOST RECON video game series. Michael Bay may will produce the film and possibly direct (he's current toiling away on TRANSFORMERS: AGE OF EXTINCTION - the fourth installment of that franchise, which'll open next Summer).
Federman and Scaia were producers on the recent and now defunct CHARLIE'S ANGELS reboot for ABC television, were writers on HUMAN TARGET (adapted from a DC Comics property), and were producers on WAREHOUSE 13. They were also producers/story editors/writers on JERICHO - the on-again/off-again CBS series about life in America after a suspiciously limited and surgical nuclear attack. Now off the air, that show was (for my money) one of the bolder and more interesting concepts for a series in some time - its legacy still echoes in an ongoing (and officially structured) comic series from IDW.
GHOST RECON is already quite the transmedia franchise. Bearing Tom Clancy's possessive moniker, GR has already spawned a significant quantity of games across multiple platforms and several books, and spawned this short film (a prequel to one of the games) via Ridley Scott and Associates.
I've never been particularly adept at the GHOST RECON games in particular, but I've played enough and seen enough to know that the franchise sports a kind of stylized, high-tech badassity for which Bay would be imminently suited should he chose to direct. In fact, we've already seen strong hints of GRness in a number of his other films (TRANSFORMERS movies, THE ROCK, etc). Considering the players involved thus far, could be very cool to see where this project goes...
-------------------
Glen Oliver
"Merrick"
- e-mail
- Twitter
- Google +