FURY writer/director David Ayer has revealed a promo shot of Brad Pitt, Logan Lerman ,Shia LaBeouf, Jon Bernthal , and Michael Pena via HIS TWITTER STREAM.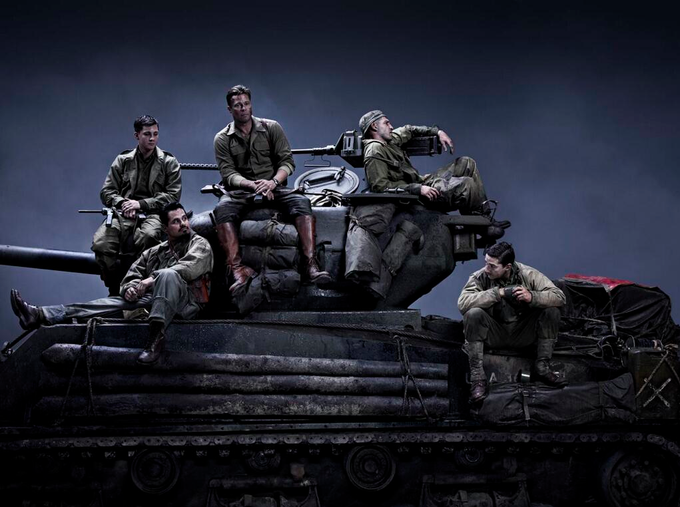 Ayer scripted the first FAST AND THE FURIOUS film, wrote TRAINING DAY, and recently pulled both duties for END OF WATCH. This new film, FURY, is the taut tale of an extremely dangerous tank mission behind enemy lines towards the end of World War II. It's due on screens next November.
Love 'the look' of this promo shot. I'm all for a gritty and badass WWII movie right about now - hopefully this will play out nicely. More as we know more.
-------------------
Glen Oliver
"Merrick"
- e-mail
- Twitter
- Google +