Hey guys! Horrorella here...
THR is reporting that Garrett Hedlund (TRON LEGACY, INSIDE LLEWYN DAVIS) is being brought on board Angelina Jolie's next directorial effort, UNBROKEN. The actor has been cast in an unspecified supporting role in the story World War II hero, Louis Zamperini (who will be played by Jack O'Connell).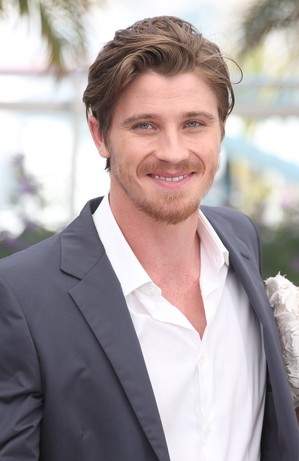 The film is based on Laura Hillenbrand's best-selling book, Unbroken: A World War II Story of Survival, Resilience, and Redemption. It will detail Zamperini's time as an solider in the air force in World War II. His plane went down in the Pacific in 1942 and he was adrift for 47 days without food or water and had to survive storms, ariel attacks and sharks (yes, SHARKS) before finally washing ashore and being captured by Japanese soldiers. He spend two years in a POW camp before being released when the war ended.
If the story wasn't harrowing enough, Joel and Ethan Coen wrote the most recent draft of the screenplay, which should make it even more interesting. The film is scheduled to open in December, 2014, and will begin shooting next month.
Follow me on Twitter