Cool News
In a Behind the Scenes Pic of the Day it's temperament, but in a chorus girl it's just bad taste.
Ahoy, squirts! Quint here with today's Behind the Scenes Pic!
Fantastic Fest is just around the corner, so before all the crazy Japanese weirdness, poop fetish, child-murdering, gory flicks invade my brain I decided to go something pure and clean and tasteful. So, how about a picture of master choreographer Busby Berkeley and his chorus girls during the making of 1933's great 42nd Street? I say absolutely!
Thanks a ton to Decaying Hollywood Mansions for the image. Enjoy!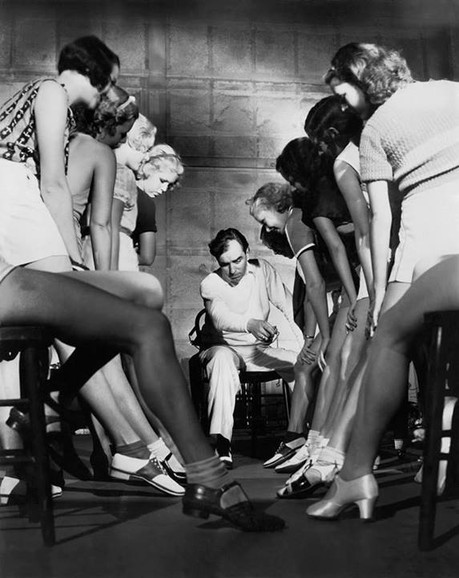 If you have a behind the scenes shot you'd like to submit to this column, you can email me at quint@aintitcool.com.
Tomorrow's behind the scenes pic is downright beastly!
-Quint
quint@aintitcool.com
Follow Me On Twitter
I've got a lot of maintenance work to do on the previous BTS articles, but you can visit two pages worth of images (beware of some broken links thanks to the last server shift): Click here for Page One and Click here for Page Two!