Hey guys! Horrorella here...
Magnet has released a trailer for their upcoming sci-fi thriller THE LAST DAYS ON MARS. Directed by Ruairi Robinson, and staring Liev Schreiber, the film follows the crew of a Mars base on their last day before they leave the planet to head home. In their last hours there, one of the crew members discovers what appears to be fossilized evidence of bacterial life. In their attempts to investigate further, one of the crew members is lost down a sink hole, and suddenly, it looks like the thing they've been examining might not be so dead after all.
The trailer has me thinking this could be a fun one. It looks to be in the same vein as this summer's EUROPA REPORT (plot-wise, anyway), but not as brainy and with more action pieces. Plus, a little ALIEN thrown in for good measure. Also, it co-stars Elias Koteas, which always scores points with me.
Here's the official synopsis:
On the last day of the first manned mission to Mars, a crew member of Tantalus Base believes he has made an astounding discovery – fossilized evidence of bacterial life. Unwilling to let the relief crew claim all the glory, he disobeys orders to pack up and goes out on an unauthorized expedition to collect further samples. But a routine excavation turns to disaster when the porous ground collapses, and he falls into a deep crevice and near certain death. His devastated colleagues attempt to recover his body. However, when another vanishes they start to suspect that the life-form they have discovered is not yet dead. As the group begins to fall apart it seems their only hope is the imminent arrival of the relief ship Aurora.
THE LAST DAYS ON MARS will hit VOD on October 31st and will open in theaters on December 6th. It also co-stars Olivia Williams, Romola Garai, Johnny Harris, Goran Kostic, and Tom Cullen.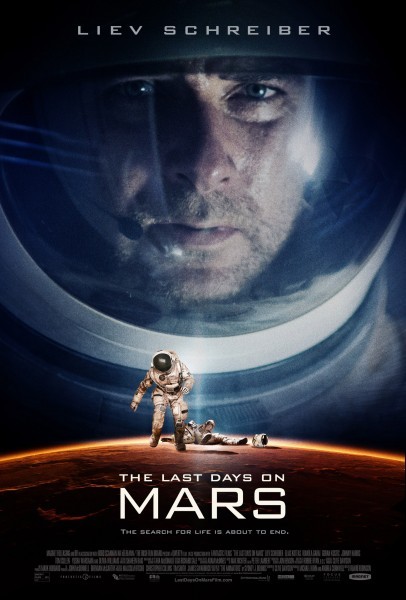 Follow me on Twitter