Cool News
Dwayne Johnson Tweets Another Impressive Image From The Set Of HERCULES: THE THRACIAN WARS!!
A few weeks ago the mighty Dwayne Johnson Tweeted a pic from the set of his new HERCULES movie, which Brett Ratner is directing. Now Johnson is back with another image from the making of the film, this one hash tagged Athens 300 BC.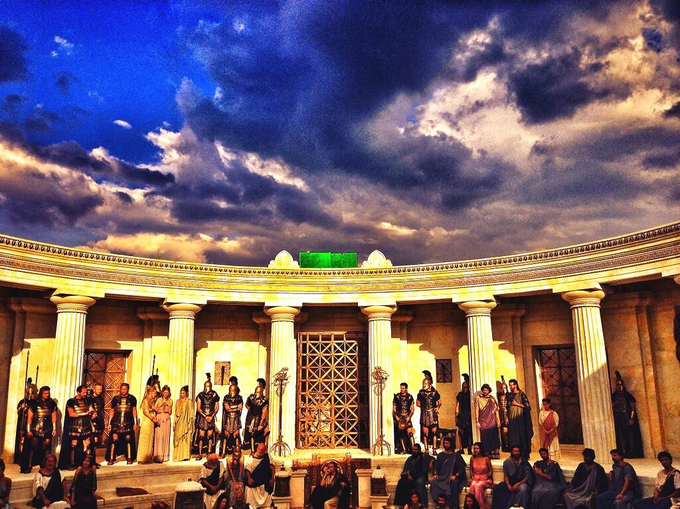 Say what you will about the project, but the scale of detail of the film's physical production values/aesthetic is pretty astounding thus far - Ratner not withstanding. Can't wait to see what these look like when photographed by Dante Spinotti (MANHUNTER, HEAT, and Ratner's THE FAMILY MAN - arguably has best picture and a stunning looking movie regardless).
HERCULES: THE THRACIAN WARS opens next Summer - around the same time as Johnson's next FAST AND THE FURIOUS film. That's a lotta Johnson in one month!
-------------------
Glen Oliver
"Merrick"
- e-mail
- Twitter
- Google +