Nothing earth shattering here, but it's fun to contemplate all the same.
Via Vin Diesel's Facebook page comes this on-set glimpse from the new FAST AND THE FURIOUS movie.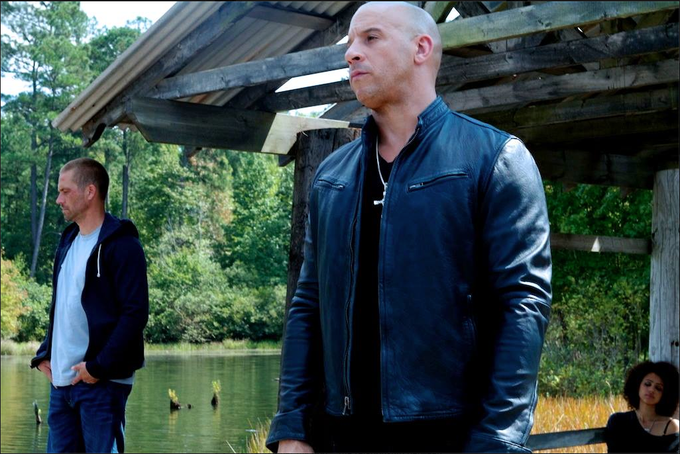 While the heart sinks a little with the knowledge that Justin Lin, who has helmed the franchise since TOKYO DRIFT back in 2006, won't be back this time around - the choice of James Wan (SAW, the two INSIDIOUS films, THE CONJURING) to replace him is inspired and even exciting. Can't wait to see how he approaches material which is markedly different from his established stomping grounds (genre wise). This said, he's a hugely gifted filmmaker...so I have few reservations about his making this type of jump spectacularly.
We'll see when the new picture opens next Summer. If we had FAST 5 and FURIOUS 6, will this new picture be called...what...AND 7?
Meanwhile, Diesel's recently released RIDDICK has pulled down $53+ million off of a $38 million budget. Not sure where the "magic number" to get more RIDDICKs made lies...but I'd think this is a reasonable start?
-------------------
Glen Oliver
"Merrick"
- e-mail
- Twitter
- Google +