Ahoy, squirts! Quint here with today's Behind the Scenes Pic!
Today's picture is crazy. It's from the making of Joe Dante's Piranha. Look how young Rob Bottin is! He's putting some makeup on Paul Bartel and, if my math is right, he's all of 17 or 18 years old in this shot.
I guess this is my weekly demand for Rob Bottin to come out of hiding and for some studio to give him the year of prep he needs to make movie magic again. Do iiiiiiitttttt!
Thanks to Danny Wagner and the Practical Effects Group for the image. Enjoy!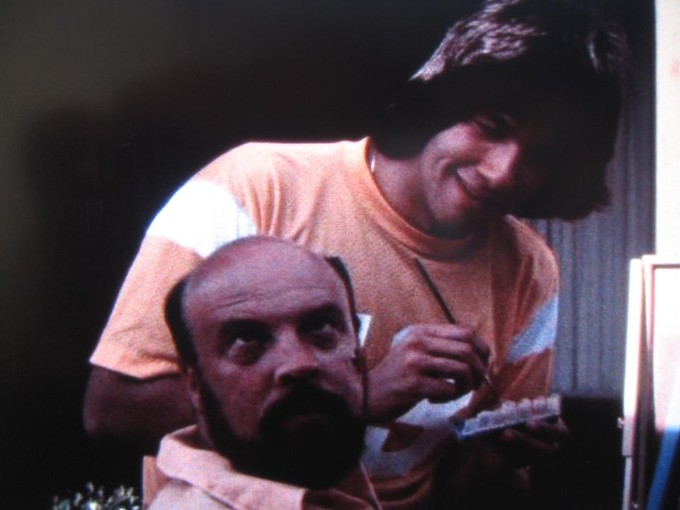 If you have a behind the scenes shot you'd like to submit to this column, you can email me at quint@aintitcool.com.
I am tomorrow's behind the scenes pic! No, I am tomorrow's behind the scenes pic!
-Quint
quint@aintitcool.com
Follow Me On Twitter
I've got a lot of maintenance work to do on the previous BTS articles, but you can visit two pages worth of images (beware of some broken links thanks to the last server shift): Click here for Page One and Click here for Page Two!