Hey Yo, Draven here.
As everyone is gearing up for the end of BREAKING BAD, we are all curious about the future of the creators/stars of the show. Aaron Paul is moving on by starring in some pretty high profile projects. We recently learned that he signed up for Ridley Scott's EXODUS, but before that he will star in Dreamworks' high profile video game adaptation, NEED FOR SPEED. We now have our first look at the film with two new official stills released by Dreamworks: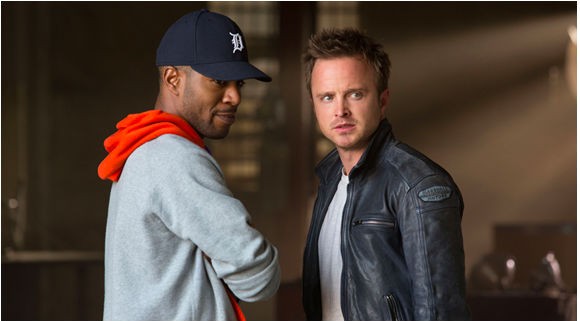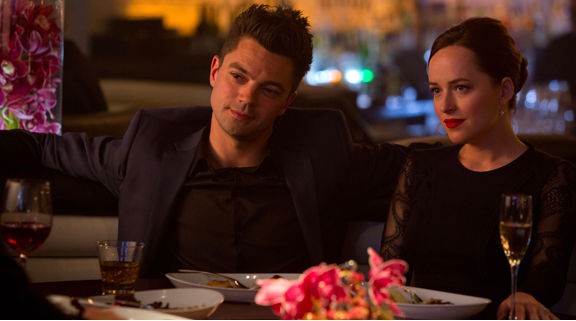 Nothing too exciting there, but we do get a look at Aaron Paul and Kid Cudi in the first picture and then Dominic Cooper and future FIFTY SHADES OF GREY star, Dakota Johnson in the second still. Usually after a studio releases some stills for a film, a trailer is soon to follow so stay tuned. We also have an official synopsis released by the studio:
"Need for Speed" marks an exciting return to the great car culture films of the 1960s and '70s, tapping into what makes the American myth of the open road so appealing. The story chronicles a near-impossible cross-country journey for our heroes—one that begins as a mission for revenge, but proves to be one of redemption.
NEED FOR SPEED races into theaters March 14th, 2014 and was directed by Scott Waugh (ACT OF VALOR).
Follow me on Twitter here!