Hey guys! Horrorella here...
A trailer was just released for Nacho Vigalondo's (TIME CRIMES, EXTRATERRESTRIAL) newest film, OPEN WINDOWS. The director seems to be heading stepping back (slightly) from sci-fi for this story, but the premise and the story-telling method are no less exciting.
Elijah Wood stars as Nick Chambers, super-fan and the webmaster of a fansite dedicated to an actress played by Sasha Grey. After winning an opportunity to meet her in-person, he is contacted by a mysterious (and oh-so-evil-sounding) man (Neil Maskell), who tells him that the contest has been canceled. But he finds himself with a strange and unexpected consolation prize - full access to her computer, voyeristic web-camming included. Of course, evil guy's motives aren't entirely on the up-and-up, and Nick soons finds himself with the actress's life in his hands.
The story unfolds in real-time and is shown almost entirely on a computer screen. It's a tricky gimmick, to be sure, but I am confident that Vigalondo has the skills to pull it off in an entertaining and convincing way.
OPEN WINDOWS doesn't have a release date yet, but it will likely be sometime next year. In the meantime, check out the trailer below.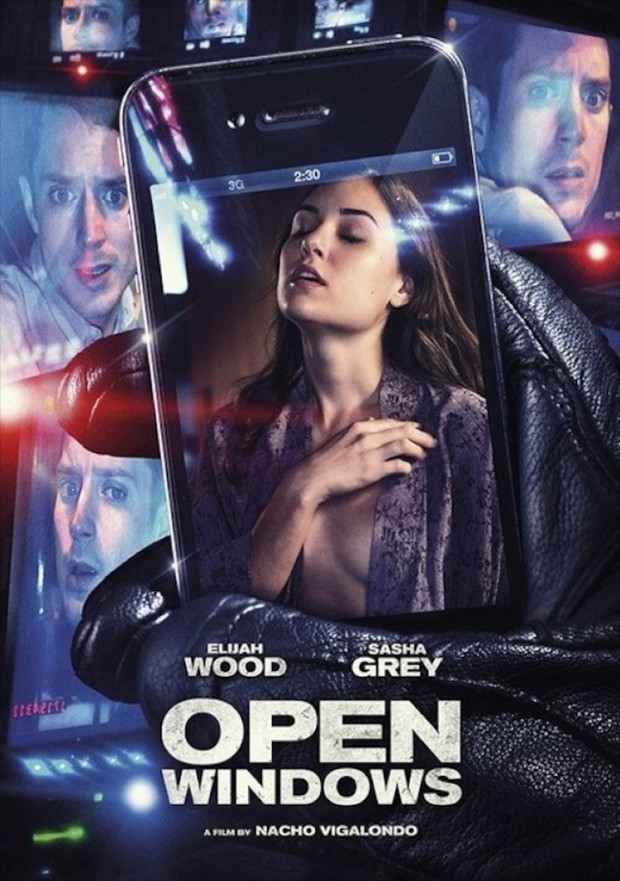 Follow me on Twitter