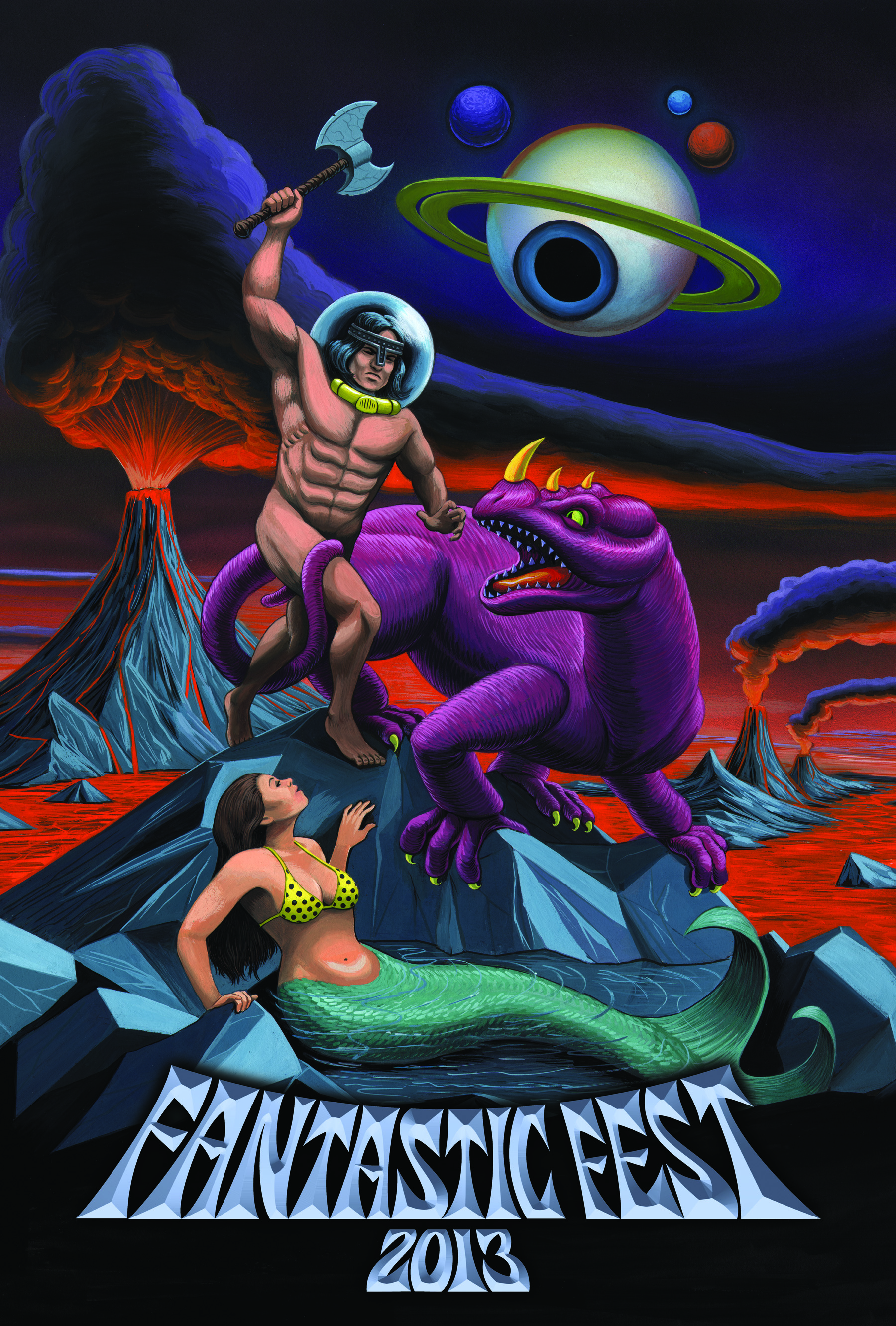 Nordling here.
One more frigging week. It's always the worst before Fantastic Fest, when the gods seem to conspire and make my life a living hell before I leave for Austin. This will be my third Fantastic Fest, and this year could be the very best year yet. There's some quality films playing this year, both big and small, and I think I have my schedule worked out to my satisfaction. Still, it's the movies that no one expects that bowl over this crowd, and so I'm leaving my options open. My schedule never goes exactly the way I've planned it, and that's a good thing.
There's also the many events during the fest that I want to be a part of, like the Fantastic Debates, or CHAOS REIGNS Karaoke (no self-respecting film geek can resist karaoke), or Fantastic Feud. There's a veritable plethora of movies and events to attend. I'm sure that by the third day, any semblance of a schedule will be gone, and that's perfectly fine.
These next 15 movies stood out to me in particular, and are by no means definitive. I'll very much be playing it by ear (or eye if you'd rather) during the second half of the fest. Still, I like the selection here. Hopefully I'll see all of them, but if I don't, it's not a worry. Fantastic Fest is an amazing time, and I'll be happy with whatever I manage to see.
AFFLICTED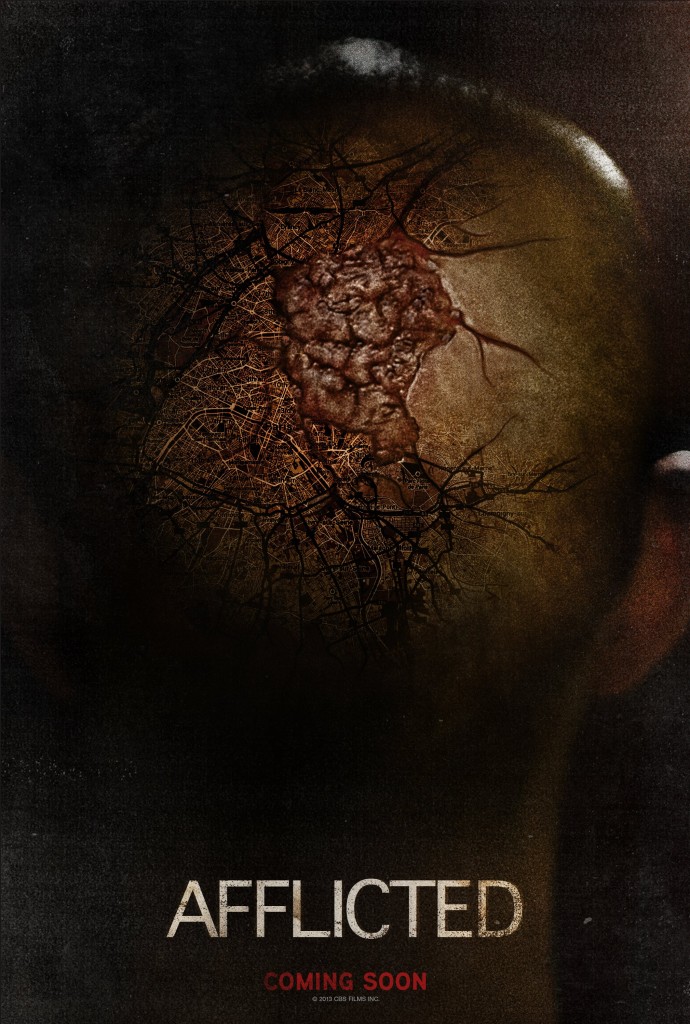 Drew McWeeny reveiwed this at the Toronto International Film Festival, and it immediately got my attention. Found footage movies are practically cliche now, but it's always worth seeing up-and-comers who do it right, and from what I understand, Derek Lee and Clif Prowse knock this one out. Two friends go on a trip to Europe together, and one comes down with a strange disease. As the two struggle to find a cure, the horror of the movie comes into full blossom, and although I don't know the basic premise of the "affliction," I think I can guess. But Drew's review, and the word-of-mouth from other critics at TIFF this year, really put this one on the radar for me, and I'm very excited to see how the movie delivers.
BLUE RUIN
BLUE RUIN also got great reviews at TIFF, as well as Cannes. A homeless stranger returns home to seek vengeance for the murder of his parents, but revenge is rarely as easy as the movies make it out to be. And that's all I need to know. The buzz around BLUE RUIN has been stellar, and Jeremy Saulnier has been a director to watch for a while now. Many reviewers I respect went head-over-heels for BLUE RUIN, and so I'm making it a point to see it here. But audiences will be able to see for themselves at Fantastic Fest.
CONFESSION OF MURDER
This sounds like a hell of a cop movie. When the statute of limitations expires (and I imagine it's different in South Korea, where the film takes place - and can I just say that the best genre movies are coming from South Korea and have been for years? - but in the States, unsolved murders don't have a statute of limitations) the killer comes forth with a memoir and becomes a celebrity. The cop chasing him is determined to figure out how to bring him down, but it may all be a part of the killer's plan. I like the premise, and I'm always up for a SEVEN-esque thriller, and CONFESSION OF MURDER fits the bill.
ESCAPE FROM TOMORROW
The response to this guerilla-shot movie has been tremendous, and reviewers who saw it at Sundance and other festivals are swearing by its importance. With Disney Studios' fingers in pretty much every property that geeks know and love, the Big Brother aspects of Disney seem accurate. This is a movie that turns Walt Disney World into the Ninth Circle of Hell, as a father vacationing with his family begins to question his very sanity in the House That Walt Bbuilt. For a long time, it was thought that this movie would never see the light of day. I'm happy to know that isn't the case; thank you, Larry Flynt! This will be one of the must-sees of Fantastic Fest, as curious film fans go to see what all the hype is about. From what I understand, the hype is justified.
GATCHAMAN
At last. I've been hearing about this BATTLE OF THE PLANETS (for those more familiar with the American version) adaptation for years, and I never thought I'd get to see it. The trailer looks like all sorts of fun, and I'm happy that Fantastic Fest landed the movie here in the States. The reviews that I've seen from overseas are mostly negative, but sometimes it takes fresh eyes to see what's really going on. Since I loved the cartoon as a kid, I really want to give this one a spin, and I hope it's as enjoyable as the show was for me when I was young.
HALLEY
I have a feeling I know where this movie is going, judging from the final shot of the trailer, but I don't care - I'm up for a body horror movie, and HALLEY looks appropriately creepy. There's a secret shame vibe to the whole thing that I really like; as Beto's (Alberto Trujillo) body falls apart, he wants to hold on to life. As he isolates himself from the world at large, the world around him takes an interest when they never did before. It's the quiet horror movies that get under the skin (so to speak) and HALLY feels like one of those.
KID'S POLICE
I have no idea what this movie's about, but I don't care. It looks like goofy fun, and that one kid's hairdo seems to have exploded from every cop TV show I ever saw when I was a kid. Honestly, I'm here for the hairdo.
MAN OF TAI CHI
Keanu Reeves' directorial debut isn't an homage to martial arts movies. No, Reeves, by all accounts, made a real martial arts movie, and while it's inspired by the films of the past, it isn't beholden to them. Tiger Hu Chen is master of the tai chi martial art, but he is forced to fight and test his abilities by the villainous Reeves, where Tiger must fight to the death. I've seen enough of this to know that this will be one of the hottest tickets of the fest, and judging from reviews from TIFF and elsewhere, Reeves mande a genuinely good film here, and not something that's simply a throwback. I can't wait to see it and to see Reeves debate Tim League in the ultimate grudge match of tai chi versus tae kwon do. We'll see which fighting is superior at the Fantastic Debates!
MACHETE KILLS
I dug MACHETE and I'll likely enjoy MACHETE KILLS. This is the opening film to Fantastic Fest, and considering Robert Rodriguez's long-standing work in the Austin film community, it feels appropriate that his movie premieres there. This one has a huge cast - not only Danny Trejo, but Charlie Sheen - excuse me, Carlos Estevez - and Mel Gibson, Antonio Banderas, Cuba Gooding Jr., Michelle Rodriguez, Sofia Vergara, Lady Gaga... so many people. With the Fantastic Fest crowd, I imagine this will be a ton of fun.
METALLICA THROUGH THE NEVER
When it comes to 3D, concert films make the best use of the technology. The best ones, like U2 3D, make audiences feel like they're in the middle of the action, and with great sound can feel like a genuine experience. I'm very curious to see how METALLICA THROUGH THE NEVER plays with 3D, and I've heard a lot of good things about the film for fans. I don't know how Nimrod Antal manages to fit a narrative in there, and considering that Dane DeHaan is the star of that part of the movie, at least it will be well-acted (even if there's hardly any dialogue). I'm surprised that this made the Fantastic Fest line-up, but I can't imagine a more appropriate concert movie to play here. I hope everything works, as I'll be seeing this very soon.
NIGHTBREED: THE CABAL CUT
Love love love NIGHTBREED. I wish the studio hadn't screwed with Clive Barker's budget and gave the movie a chance, because with the right circumstances, this could have been his STAR WARS (if you like your STAR WARS truly weird and scary). I've been wanting to see the new edit since it was announced, and although it's screened many places, I have to see it here at Fantastic Fest. It's been some years since I've seen the original, and I can't wait to dive back into the world of Midian, where the monsters live. I already know of a few people making this one a priority screening, and so am I.
RAGNAROK
This one had me as soon as I read the synopsis. A RAIDERS-inspired 1980s styled adventure movie, dealing with Nordic (!) myths and with an eye for wonderful location shooting, I bet RAGNAROK feels appropriately epic. There's a few movies that I can see from a ways off that look like crowd-pleasers, and I think this may well be one of them. I wonder how closely they'll stick with Norse myths, but I'm sure since the filmmakers come from that region of the world, it will be fairly close. We get a lot of action movies, but true adventure movies are few and far between, and I hope that RAGNAROK delivers on all fronts.
RIGOR MORTIS
You haven't seen a vampire movie until you've seen a Chinese jiangshi movie - those hopping, creepy monsters who can be turned away with a few incantations and (in the case of the MR. VAMPIRE films) some sticky rice. RIGOR MORTIS seems to be a serious take on Chinese vampire movies, considering that a lot of them played for comedy, like MR. VAMPIRE. RIGOR MORTIS looks to be more frightening than funny, and that's fine by me. I used to love those Hong Kong pre-Chinese takeover movies, and I hope that this isn't just a callback to those films, but something new and exciting as well.
TALES FROM THE ORGAN TRADE
The Fantastic Fest documentaries, in recent years, have been strong, and this year looks to be no exception. But really, TALES FROM THE ORGAN TRADE had me at the David Cronenberg narration. He seems the perfect tour guide for this material, an examination into the black market trading of organs to the highest bidder. The poorer people of the world, being exploited by richer nations, is juxtaposed with the desperate need for those people who need those organs to live. It's not as simple as black and white, and it looks like TALES FROM THE ORGAN TRADE examines the subject matter in a compelling way.
THE ZERO THEOREM
I have no idea what to make of THE ZERO THEOREM, the closing film for Fantastic Fest, but if it's Terry Gilliam in full-on BRAZIL mode, I'm all for it. Christoph Waltz gives an impassioned performance, but it's also about as Gilliamesque as it gets. I know Harry say THE ZERO THEOREM is one of the best, if not the best, movie he's seen this year, and when I see Harry get worked up over a movie the way he was with this one, well, I pay attention. I'm very curious as to the final result, and I can't wait to see it. I think I'll pop in BRAZIL before I leave to prepare.
There are, of course, a ton of films I didn't mention here that all deserve to be mentioned, like WE ARE WHO WE ARE, and WE GOTTA GET OUT OF THIS PLACE, and GRAND PIANO, and Stephen Chow's JOURNEY TO THE WEST: CONQUERING THE DEMONS, and BIG, BAD WOLVES. I've seen CHEAP THRILLS and it's really one of the blackest comedies you'll ever see and well worth your time. I hear DETECTIVE DOWNS is a non-condescending exploration of Down's Syndrome and is a great film noir to boot. I have to see EEGA, about a man reincarnated into a fly to torment his murderer. Ben Wheatley is an acquired taste (and one I haven't quite taken to yet) but I've heard really good things about A FIELD IN ENGLAND. New Drafthouse FIlms' acquisition NOTHING BAD CAN HAPPEN is getting a lot of good buzz, an one I'll keep an eye out for. And then, there is...
MARUYAMA THE MIDDLE SCHOOLER
The compelling atory of a young man who strives to be able to suck his own penis. Good luck to you, sir. Good luck indeed.
Fantastic Fest starts September 19th and concludes on September 26th. If you see me there, say hello. I will be in movie heaven.
Nordling, out.