Movie News
Dyin's as natural as livin'. The Behind the Scenes Pic of the Day who's too afraid to die is too afraid to live.
Ahoy, squirts! Quint here with today's Behind the Scenes Pic!
Today we're focusing on John Huston's cowboy drama The Misfits, starring Clark Gable, Marilyn Monroe and Montgomery Clift.
The photo itself is kind of haunting, which is apt considering the tone of the film itself and the fact that it is both Gable's and Monroe's final films. Clift's life and career was also cut short. It's weird how there are those films that seem to stumble into mass tragedy. Poltergeist is another famous one.
Thanks a ton to Decaying Hollywood Mansions for the image. Enjoy!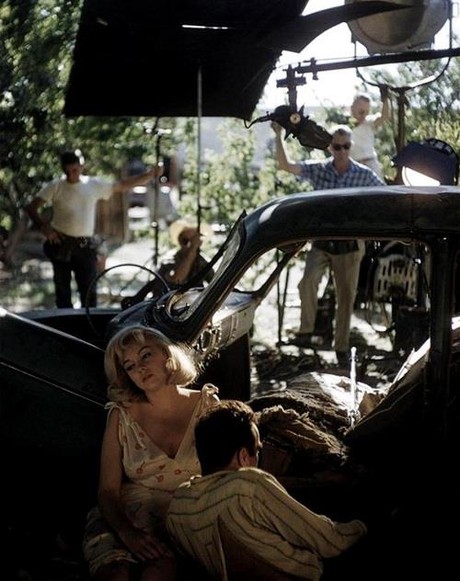 If you have a behind the scenes shot you'd like to submit to this column, you can email me at quint@aintitcool.com.
Tomorrow's behind the scenes pic features Marilyn's best friend.
-Quint
quint@aintitcool.com
Follow Me On Twitter
I've got a lot of maintenance work to do on the previous BTS articles, but you can visit two pages worth of images (beware of some broken links thanks to the last server shift): Click here for Page One and Click here for Page Two!