Cool News
Anton Sirius checks out the Ralph Steadman Doc FOR NO GOOD REASON at TIFF!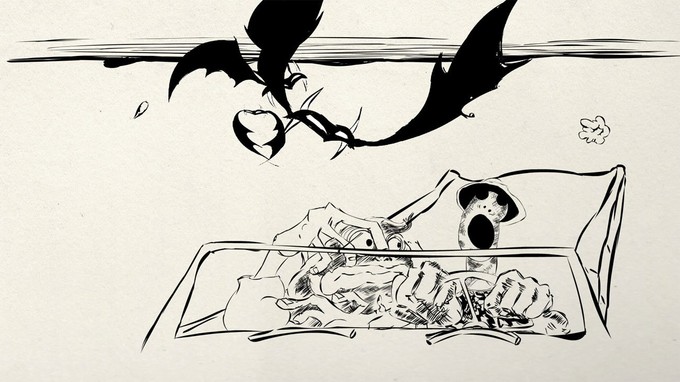 For No Good Reason (2013, directed by Charlie Paul)
When you think of Hunter S. Thompson you can't help but think of Ralph Steadman too. The savagely adrenalized illustrations that accompanied so much of Thompson's earlier work became an indelible part of the gonzo legacy, as Steadman's art laid bare the ugliness and hypocrisy Thompson's prose attacked with such venom. But whereas Thompson became a larger-than-life figure in the American underground, Steadman quietly drifted off and did his own thing. So who was Ralph Steadman, anyway?
Would you believe a sweet, charming British bloke?
Structured around a visit to Steadman's studio by longtime friend Johnny Depp, For No Good Reason provides a rich portrait of the man behind the angry lines. Dancing through his past like ink splatters, the film touches on his early, pre-Thompson work, his first visit to New York and his first collaboration with Hunter at the 1970 Kentucky Derby while remaining rooted firmly in the present as Steadman chats with Depp and continues producing new works in his unmistakably grotesque style.
As you get to know Steadman, though, the question of how this thoroughly likable, unassuming gent could produce such scathing indictments from his pen and brush slowly slides to the fore. Steadman himself says repeatedly that he wanted to change the world with his "cartoons", and it would be hard to argue that he hasn't succeeded in that goal, but there would have been plenty of other paths he could have chosen leading to that destination rather than being the yang to Hunter's yin. What becomes clear as you watch him work, though, is the extraordinary empathy he brings to his creations. Plenty of people can make jagged, ugly drawings. Only someone with as much love in his heart as Steadman could make them live and breath, and give them the visceral impact that marks them as true art.
For No Good Reason is a must-see for anyone with even a passing interest in gonzo journalism, or in Steadman's work as a whole.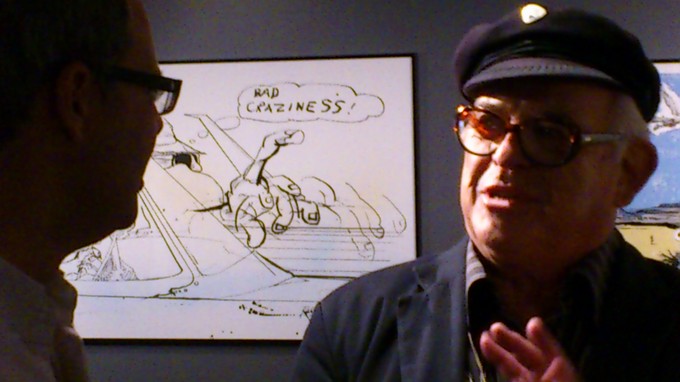 Follow me, and give me audience friends. Cassius, go you onto Twitter. @AntonSirius