Movie News
Eli Roth's The Green Inferno picked up by Open Road!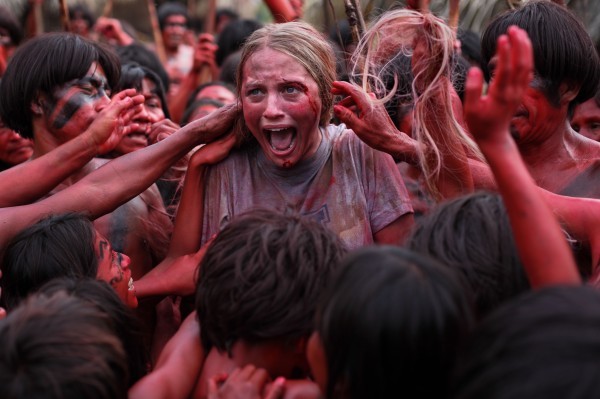 Ahoy, squirts! Quint here. The Wrap is reporting that Open Road has picked up Eli Roth's cannibal flick The Green Inferno and is planning a wide release.
Word out of its Toronto premiere is that Roth delivered a supremely disturbing cannibal gore-fest, which was to be expected. What's really got me pumped is that I've seen almost universal positive reaction from my critic friends, many of whom aren't fans of Mr. Roth's previous efforts. If he can win over some of these guys then that speaks very well to the quality of his little cannibal film.
If I were a betting man, I'd wager that Open Road will be selling this movie as a "you have to see it to believe it" kind of crazy event. Instead of enticing the general public to come to the movie, they should dare them to experience it. Cannibal movies not featuring Anthony Hopkins aren't traditionally huge earners, so they've got to do something to really pique the interest of the public. If the movie's as good as I hear it is, that's half the battle won right there. The rest is on the marketing department to get asses in seats.
Fingers crossed The Green Inferno makes a surprise appearance at Fantastic Fest!
-Eric Vespe
"Quint"
quint@aintitcool.com
Follow Me On Twitter