Cool News
Check out this featurette that dives into the post-conversion process for THE WIZARD OF OZ: A 3D IMAX EXPERIENCE!
Papa Vinyard here, now here's a little somethin' for ya...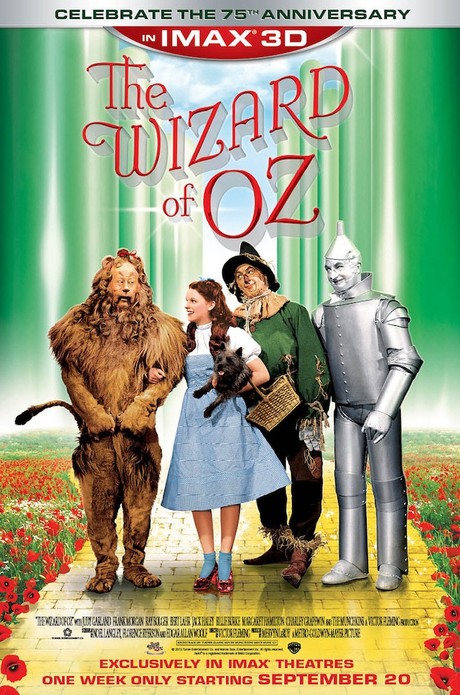 Here's a featurette about the IMAX 3-D conversion process for the ultimate live-action family classic, 1939's THE WIZARD OF OZ. It's more informative than many promotional puff pieces out there; there are some neat tidbits here, such as that Ned Price, Chief Preservation Officer over at Warner Bros., has been upgrading the film for every technological advancement since the early '90s (that would include Laserdisc, DVD, Blu-Ray, AND theatrical release restorations). There's also an interesting visual breakdown (at around 1:01) of how to post-convert a classic title like this in a way that seems both effective and fairly simple conceptually.
I've watched the film recently on Blu-Ray, and needless to say, it holds up magnificently. There's an unabashed sense of joy and spectacle to the thing that can keep half-century-old movies like SINGIN' IN THE RAIN or some of the Busby Berkley musicals unceasingly watchable forever. I can only hope that this re-release can break through to the disillusioned youngsters who may have dismissed the film on grounds that it's "old and corny", and can get them to be the latest generation to go crazy for the 70+ year-old movie.
THE WIZARD OF OZ: AN IMAX 3D EXPERIENCE will hit you like poppy fumes during it's week-long engagement, beginning September 20th.
-Vincent Zahedi
"Papa Vinyard"
vincentzahedi@gmail.com
Follow Me On Twitter