Ahoy, squirts! Quint here with today's Behind the Scenes Pic!
Who doesn't love R. Lee Ermey in Full Metal Jacket? His Gunnery Sergeant Hartman will stand out as one of the most iconic characters in film history. We all love a great cinematic bastard (I just rewatched There Will Be Blood yesterday and there's another contender for all time great movie asshole) and R. Lee Ermey in Full Metal Jacket is second to none.
One of my favorite scenes in the film is Private Pyle trying his best to navigate the obstacle course while Hartman berates the living fuck out of him. Today's picture shows Stanley Kubrick filming some of that obstacle course material. It's not quite the scene quoted in the headline, but it's close!
Like most BTS stills from all of Kubrick's films, this one's kind of a work of art in and of itself. Enjoy!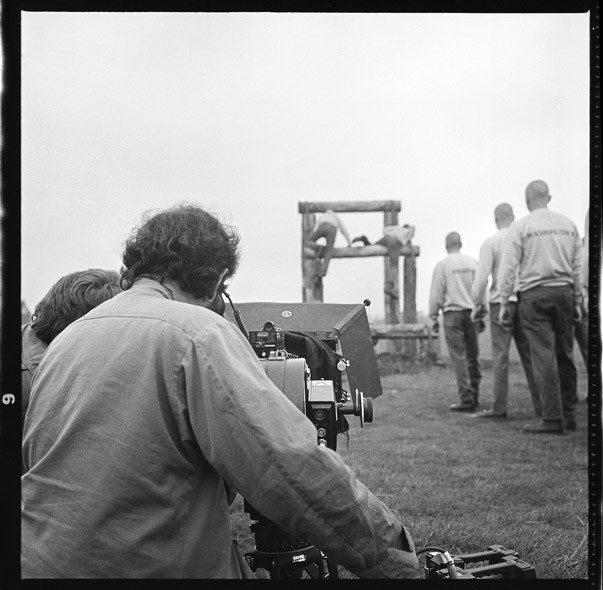 If you have a behind the scenes shot you'd like to submit to this column, you can email me at quint@aintitcool.com.
Tomorrow's behind the scenes pic is beautiful. It's kind of an honor sitting next to it.
-Quint
quint@aintitcool.com
Follow Me On Twitter
I've got a lot of maintenance work to do on the previous BTS articles, but you can visit two pages worth of images (beware of some broken links thanks to the last server shift): Click here for Page One and Click here for Page Two!