Hey guys! Horrorella here...
It looks like Brad Furman's (THE LINCOLN LAWYER) Pablo Escobar biopic is finally ready to launch. There have been a number of films revolving around the cartel leader in the past few years, but most of them have stalled out. Oliver Stone had a project going at one point, as did Joe Carnahan. Neither one gained traction, and in the meantime, Benicio del Toro has been cast in the role of Escobar in Andrea di Stefano's upcoming PARADISE LOST. This film is set to be more of a romantic thriller with Escobar in more of a supporting role.
Furman's film, KING OF COCAINE, seems to be taking a more biographical approach, and the lead role has finally been locked down. After Oscar Isaac (INSIDE LLEWYN DAVIS, DRIVE) left the project, John Leguizamo has come on board to play Escobar - but not without a hefty amount of effort and dedication on the actor's part.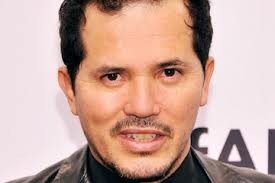 According to Deadline, Leguizamo has wanted to play this role for quite some time, but the suits felt that Isaac had more financial bankibility. After Isaac dropped out, Leguizamo approached producer Scott Steindorff, but was turned down. But rather than simply letting the issue lie, he then took the badass road and spent close to $15,000 of his own money on prosthetics and a fat suit to make his case.
Apparently the transformation was dead-on. He and Furman filmed a screen test and submitted it to Relativity (who have stepped up to distribute the film) without telling them who was under the make-up. The Execs were blown away, and after Leguizamo's identity was revealed, they quickly offered him the part.
So the lead role has been filled, and financing seems to have been secured. It looks like this one might actually be moving forward. Hopefully we will hear additional details as the project gets closer to filming.
Follow me on Twitter