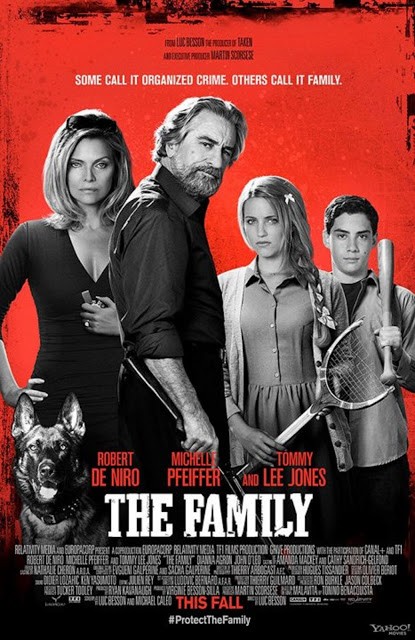 Here's a redband trailer for THE FAMILY, directed by Luc Besson (LEON/THE PROFESSIONAL ,THE FIFTH ELEMENT, LE FEMME NIKITA) and Executive Produced by Martin Scorsese.
The film stars Robert De Niro, Michelle Pfeiffer, and Tommy Lee Jones in the tale of a crime family which relocates to France as part of a Witness Protection Program, only to encounter...turbulence...there as well
Besson is scripting along with Michael Caleo (RESCUE ME) - based on the novel MALAVITA by Tonino Benacquista. The film opens this Friday.
-------------------
Glen Oliver
"Merrick"
- e-mail
- Twitter
- Google +