Hey guys! Horrorella here...
It looks like Catherine Hardwicke is getting away from the sparkly glam of teenage vampires and little red werewolves and going over to the gritty side with her new thriller PLUSH. The film stars Emily Browning as a singer who, after a poorly-received album, finds herself falling for her new guitarist (Xavier Samuel) while being stalked by a creepy fan.
After losing her band mate and brother to a drug overdose, rising rock star Hayley finds herself in a downward spiral. The new album from her band Plush is received as a critical and commercial disaster. She finds new hope and friendship in Enzo, the replacement guitarist who inspires her to reach new creative heights. But soon their collaboration crosses the line and Hayley, who is married with two children, retreats from Enzo's advances. As Hayley slowly discovers Enzo's dark and troubled history, she realizes she may have let a madman into her home and that her mistake may cost the lives of people closest to her.
I confess, I haven't been the biggest fan of Hardwicke's work. Even before TWILIGHT hit the scene, I always found her films to be a bit rocky and disjointed. But, given the psycho-thriller nature of this story, that style could be put to good use here. We shall see.
PLUSH co-stars Cam Gigandet, Frances Fisher, Brandon Jay McLaren and Dawn Olivieri. It will open in limited release on September 13th, and hits DVD on October 15th.
What do you guys think?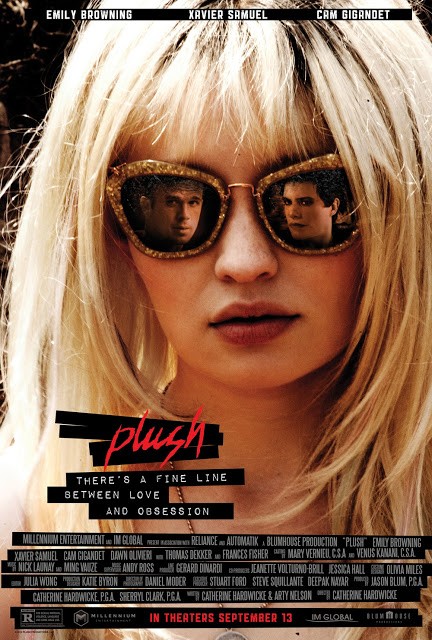 Follow me on Twitter