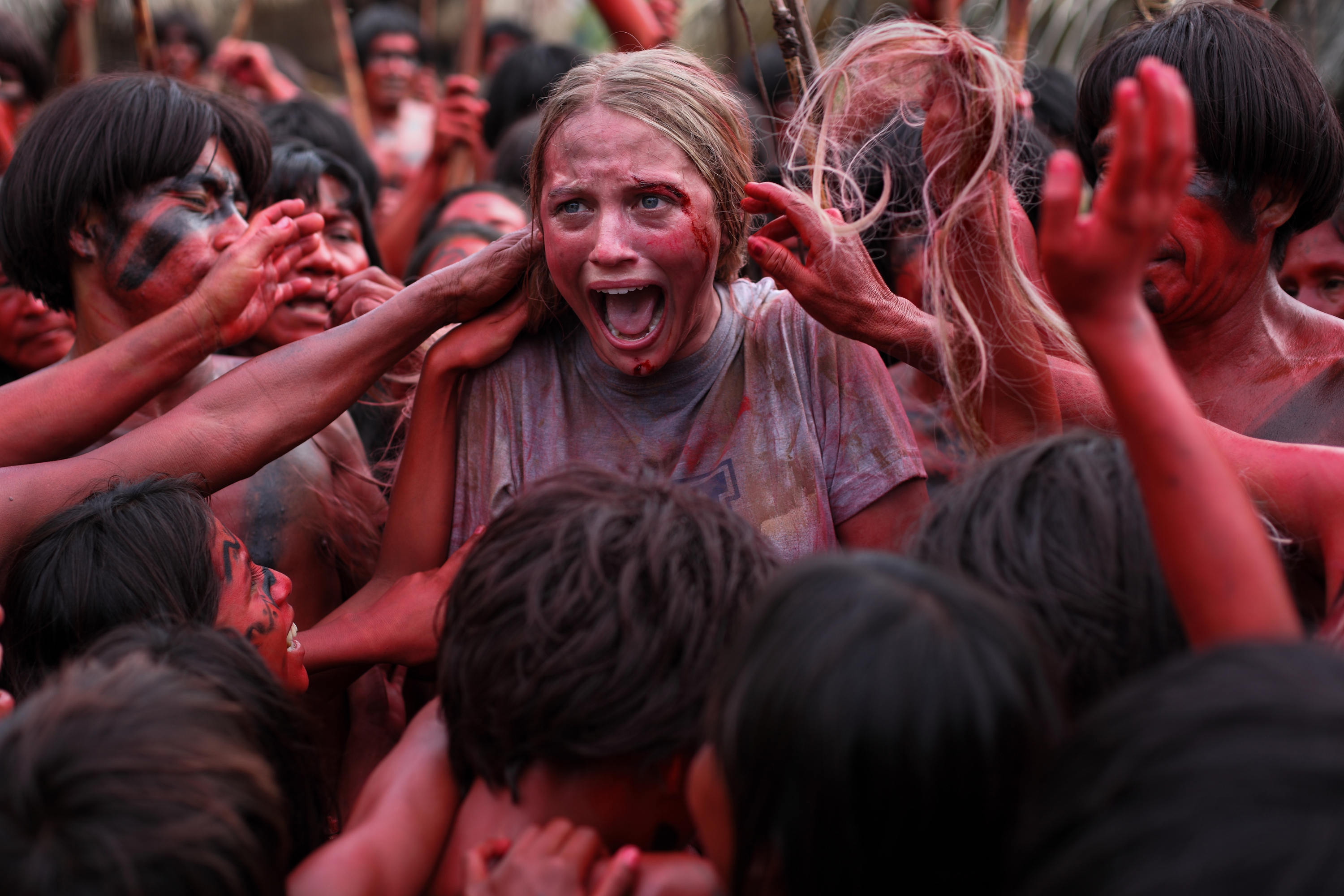 Nordling here.
I just woke up a few minutes ago, so I haven't had time to gauge the response to Eli Roth's THE GREEN INFERNO, which premiered at the Toronto Film Festival last night. Just from a general skimming of Twitter, it looks like it went over well; I haven't seen any responses from reviewers that I follow yet, but that will likely happen today. Considering the MPAA recently rated the violence of the piece "aberrant", I'm curious to see how many people Roth pisses off with this CANNIBAL HOLOCAUST riff. I think HOSTEL is a good movie, with more to say than apparent at first glance. I'm curious to see some behind-the-scenes footage of this one. It looks like Roth went all out.
And with the movie just premiering, it looks like a sequel is already in the works, according to Hollywood Reporter. That's as quick a sequel announcement as I've ever seen, and even though Roth will not be directing, he's given the reins to AFTERSHOCK director Nicolas Lopez. Lopez describes BEYOND THE GREEN INFERNO (title inspired by BEHIND THE GREEN DOOR, perhaps? Wouldn't surprise me) as being "a sequel in the tradition of ALIENS, where the creative team went bigger, darker and scarier into the unknown."
I hope THE GREEN INFERNO is a secret screening at Fantastic Fest so I can judge for myself, but a sequel is happening. We'll all know how Eli Roth's film is soon enough - THE GREEN INFERNO hopefully opens soon.
Nordling, out.