Movie News
A Kurt Russell/Terence Stamp Heist Movie! There Really Are Movie Gods! THE ART OF THE STEAL Trailer!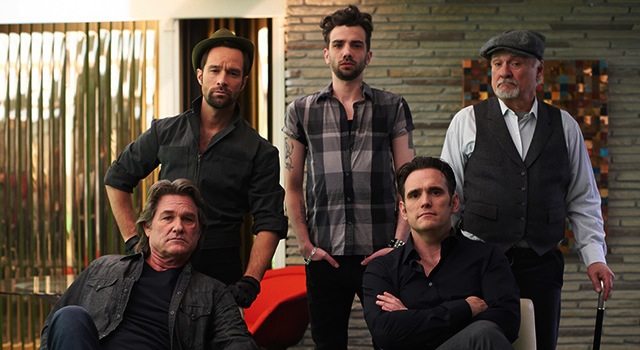 Nordling here.
There have been rumblings that Kurt Russell might be in the next FAST AND FURIOUS film, which I hope happens. He's on the screen too rarely these days; his last appearance was in 2011. Maybe he's living the good life, and he deserves to. But whatever it takes, I just want to see Kurt Russell kick ass again, and in THE ART OF THE STEAL the potential seems high that he just might, especially surrounded by the cast that director Jonathan Sobol has assembled.
Not only is THE ART OF THE STEAL a heist movie - and I love a good heist movie - Sobol's given us a cast that includes Russell, the great Terence Stamp, Matt Dillon, and Jay Baruchel. It looks like a lot of fun based on the trailer, and I can see the Evel Knievel within Russell's Crunch Calhoun. The movie opens later this month, and since I haven't heard much buzz, perhaps this one may be just a trifle, but I'm going to check it out anyway. Here's the trailer:
Nordling, out.