Papa Vinyard here, and I got somethin' for ya...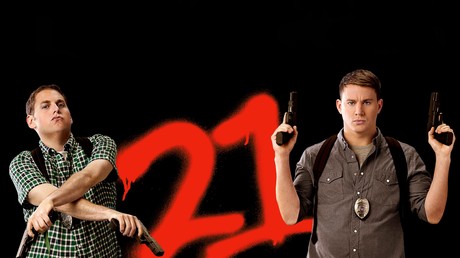 Months ago, Collider broke the news that Ice Cube would be returning to holler at Channing Tatum and Jonah Hill in 22 JUMP STREET. Directors Chris Miller and Phil Lord also mentioned that Cube would have an "expanded role" in the sequel. Today, The Wrap has confirmed that casting, along with fleshing out the "duo goes to college" premise that we'd already been privy to.
In The Wrap's Jeff Sneider own words, the premise is as follows:
"22 Jump Street" follows officers Schmidt (Hill) and Jenko (Tatum) as they go deep undercover at a local college. But when Jenko meets a kindred spirit on the football team and Schmidt infiltrates the bohemian art major scene, they begin to question their partnership. In addition to cracking the case, the two freshmen must figure out if they can have a mature relationship like real men.
We also know that Kurt Russell's son, Wyatt, will be playing a jock alongside Tatum. If he can bring the ruckus 1/10th as good as his old man, we should be looking at another Dave Franco breakout situation when this thing comes out. Amber Stevens from TV's GREEK is on board, as well, as Hill's new love interest; what happened to Brie Larson?!
I'm not one of those who went crazy for the first one (my review here), and despite its energetic tone and occasional hilarity, nothing made me desperate to see another go around with Jenko and Schmidt. I'm glad that Lord and Miller are back, because I feel that the energy they injected into the first one was a big factor in that film's success, and I'm hoping that producer Neal H. Moritz gets the duo to crank up their set-pieces to even crazier lengths this time.
And I'm 100% with those who say that they should get Richard Greico to get in on the fun this time around. Not like he's too busy.
22 JUMP STREET goes in session on June 13th, 2014.
-Vincent Zahedi
"Papa Vinyard"
vincentzahedi@gmail.com
Follow Me On Twitter