Papa Vinyard here, and I got somethin' for ya...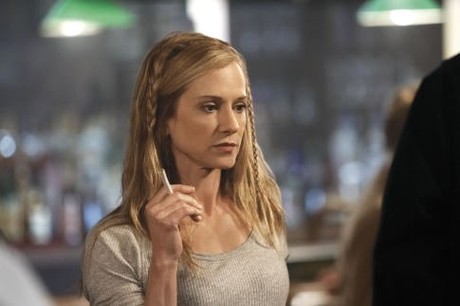 Hollywood Reporter has announced a few new names for the upcoming David Gordon Green/Al Pacino team-up, MANGLEHORN. The drama is about Al Pacino trying to pick up the pieces of a relationship he compromised with a life of crime, and now, Holly Hunter's signed on to play the female lead. Also starring in the film will be ARGO, THE GIANT MECHANICAL MAN, and NEWSROOM actor Chris Messina and, oddly enough, SPRING BREAKERS/GUMMO director Harmony Korine.
I think Hunter's a revelation when given the right role, and I cannot wait to see her and Pacino square off. Messina's shown some solid talent on THE NEWSROOM, but the real left-field casting here is obviously Korine. I did not think he had any real experience as an actor, but apparently, he made appearances in GOOD WILL HUNTING and STOKER that I completely missed. It's a very interesting call for someone like Green, who usually flip-flops between hiring pros and complete non-actors for his films, but I'll bet that he sees something in lining up the TRASH HUMPERS director beyond just stunt casting. Maybe he can translate some of that (in)famous awkward energy Korine's known for into a genuinely interesting performance.
Honestly, with Green, Pacino, and Hunter collaborating, I don't give a gosh-darn who they surround them with, I'm still gonna see the damn thing.
Until today, this was the only on-screen Korine appearance I was privy to. Got him famously banned from the show.
MANGLEHORN is set to shoot in Austin this Fall.
-Vincent Zahedi
"Papa Vinyard"
vincentzahedi@gmail.com
Follow Me On Twitter