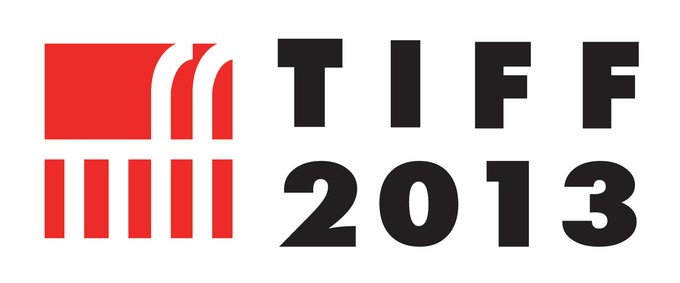 Greetings, starkinder! My ability to translate dates into one of your many terrestrial calendars is always a bit fuzzy, but by my reckoning this may well be my 15th year covering the Toronto film fest for that magnificent ginger bastard down Texas way. That probably calls for a drink or seven(teen), but there will be plenty of time for booze, reviews, and something else that ends in an -ooz sound. Schmooze? Snooze? Screws? All three are equally likely.
Before things kick off, I've put together a quick glimpse at the 80-odd films on my radar. Of course I won't see them all, and will probably see at least a couple I didn't list, but you have to start somewhere when trying to manage a program this large. 80-odd is well down from the hundred-plus that made my ridiculously-misnamed short list last year, but that's no ill omen. If I've learned anything over the years, it's that you can never really tell how a fest is going to go until you're well in the thick of it. There are some motifs you can tease out of the program, though, if you look long and hard enough. Capital letters to denote creeping dread is a big thing this year, for instance, with OCULUS, PROXY and REAL all screaming their names to the sky.
Here's what's playing at a theater near you over the next couple of weeks, if you live in Toronto and can fight through the lineups to see them.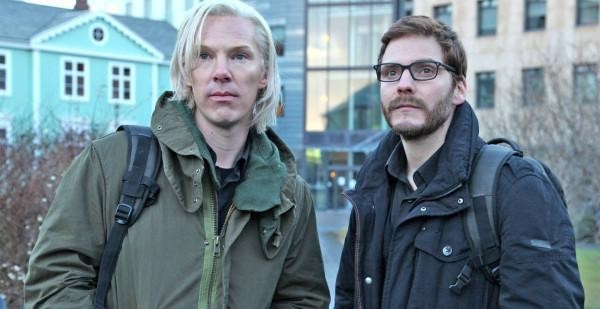 Thursday Sept 5th:
- Bill Condon directs the Julian Assange/Wikileaks pic, The Fifth Estate, the politics of which I will avoid discussing here to try and futilely head off the inevitable comments section flame war
- Jim Jarmusch's Only Lovers Left Alive, about a world-weary vampire rock star, sounds like it could be based on an early Poppy Z Brite story except that it's set in Detroit and not New Orleans
- Hong Kong director Dante Lam delivers an MMA-themed character study in Unbeatable
- Mark Cousins follows up his epic A Story of Film with A Story of Children and Film, a doc examining the depiction of guess who in guess what
- Tim's Vermeer, directed by taciturn magician Teller, follows NewTek founder Tim Jenison's obsession with finding the secrets behind Vermeer's technique
- and Lucky McKee finally comes to Midnight Madness with the vicious high school horror comedy All Cheerleaders Die, as indeed they must
Friday Sept 6th:
- Chiwetel Ejiofor is 12 Years a Slave, with Michael Fassbender, Benedict Cumberbatch, Paul Giamatti and others along for the ride
- Triplets of Belleville director Sylvain Chomet tries his hand at live action with the whimsical Attila Marcel
- Incendies director Denis Villeneuve is back (twice, in fact, as his Enemy plays later in the fest), working with Hugh Jackman, Jake Gyllenhaal and the world's greatest living cinematographer Roger Deakins on the thriller Prisoners
- Jason Bateman makes his directorial debut with the black spelling bee comedy Bad Words
- Kiyoshi Kurosawa returns with REAL, which sounds like a trippy cross between Tarsem's The Cell and the myth of Orpheus and Eurydice
- Alexandre Aja gets away from the over-the-top splatter of his previous efforts and teams with Daniel Radcliffe for the dark thriller Horns
- boozy rock journalist Toni Collette reluctantly sets out to find her long-missing ex-boyfriend, a Seattle indie music scene legend, in Lucky Them
- Heart of a Lion is a Finnish comedy-ish (pretty much all Finnish films are comedy-ish) about a skinhead who starts to realize hate isn't all it's cracked up to be
- People In Places might just be the El Mariachi of Spanish surrealist cinema
- a murderous tailor starts to fall for the twin sister of his latest victim/meal in Cannibal
- Robert Lepage adapts his nine-hour theatrical epic about the human voice as the locus of identity, Lipsynch, down to a more manageable 90 minutes for Triptych
- The Square is a sprawling, ground-level doc about the Egyptian revolution
- the JFK assassination gets another look from the perspectives of ordinary folk in and around Dallas with Parkland
- Kevin Kline plays an aging Errol Flynn in The Last of Robin Hood
- three generations of First Nations women struggle with their past and their expectations of each other in Empire of Dirt
- and Midnight Midness features a retreating glacier bleeding mutated death in The Station
- plus repeat screenings of A Story of Children and Film, Tim's Vermeer, and All Cheerleaders Die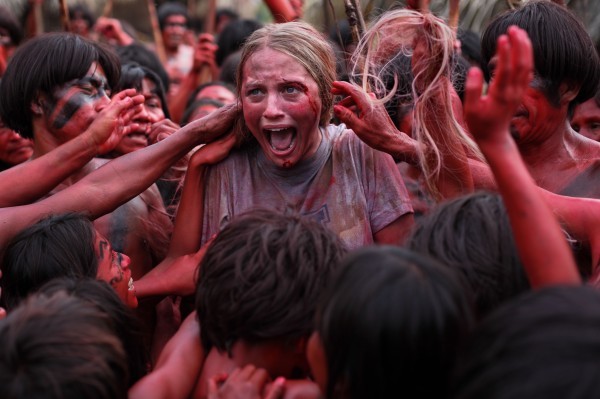 Saturday Sept 7th:
- Jason Reitman's Labor Day sees him put aside the comedy as Josh Brolin takes Kate Winslet and her teenage son hostage
- Idris Elba embodies one of the 20th century's greatest men in Mandela: Long Walk To Freedom
- The Dog explores the true story of John Wojtowicz, the bank robber whose awkward hostage-taking became the basis for Dog Day Afternoon
- Richard Ayoade's sophomore effort teams Jesse Eisenberg with Jesse Eisenberg in a modern take on Dostoyevsky's The Double
- Nicole Holofcener in back with another rom-com for grown-ups, Enough Said, featuring James Gandolfini in one of his last performances
- Dallas Buyer's Club features Matthew McConaughey in his soon-to-be-Oscar-winning role as trail-blazing AIDS activist Ron Woodruff
- Mad Men creator Matthew Weiner tries his hand at comedy, with a cast that includes Zach Galifianakis, Amy Poehler and Owen Wilson, in You Are Here
- a young boy's desire to straighten his curly locks turns his mother's world upside down in Bad Hair
- We Gotta Get Out Of This Place is a Jim Thompson-esque noir about three teens in a perhaps literally dead-end Texas town
- All Is By My Side sees Andre 3000 tackle the role of a young Jimi Hendrix
- rival teachers Clive Owen and Juliette Binoche begin a war they can both win in Words and Pictures
- John Turturro's Fading Gigolo features Turturro in the title role with Woody Allen as his pimp... call it Grumpy Old Midnight Cowboys
- The Edge director Alexey Uchitel brings another adrenaline rush to the fest as young cops battle crooked gangsters in Break Loose
- Mark Phinney's Kickstartered comedy about obesity, Fat, makes its debut
- and at Midnight, Eli Roth goes grindhouse with The Green Inferno, his take on the Italian cannibal film genre
- plus repeats of Lucky Them, 12 Years a Slave, The Last of Robin Hood, Prisoners, Only Lovers Left Alive, The Fifth Estate, Bad Words, Heart of a Lion, People in Places, The Square, Cannibal, and Unbeatable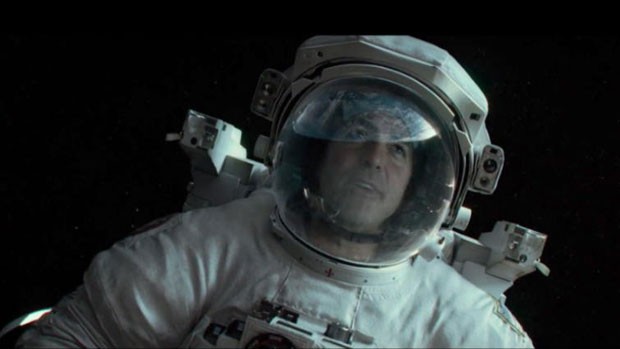 Sunday September 8th:
- Sandra Bullock and George Clooney are trapped in the vast nothingness of space in Alfonso Cuaron's Gravity
- Errol Morris makes a companion piece to The Fog Of War, this time about Donald Rumsfeld, with The Unknown Known
- Atom Egoyan brings in Reese Witherspoon to help dramatize the oft-docced tale of the West Memphis Three with Devil's Knot
- doc maker extraordinaire Alex Gibney focuses his lens on a certain fallen cyclist in The Armstrong Lie
- Jake Gyllenhaal joins Denis Villaneuve's second film at this year's fest, Enemy, fittingly another film about doubles and intertwined lives
- mumblecore horror maven Ti West is back with The Sacrament
- Dangerous Acts Starring The Unstable Elements Of Belarus examines what life is like for a subversive theater troupe in the last remaining relic state of the Soviet era
- Burt's Buzz examines the reclusive guy behind the beard on all those Burt's Bees products
- Jude Law and Richard E. Grant get their gangster on in Dom Hemingway
- and at Midnight Amy Pond... err, Karen Gillan stares into the cursed mirror that plagues her family in OCULUS
- plus repeats of You Are Here, Labor Day, Empire of Dirt, Enough Said, Dallas Buyer's Club, Mandela: Long Walk To Freedom, Parkland, Words and Pictures, Horns, The Station, All Is By My Side, Fading Gigolo, We Gotta Get Out Of This Place, Break Loose, and Fat
Monday September 9th:
- Scarlet Johansson finds the role she was born to play, in Jonathan Glazer's adaptation of the novel Under The Skin;
- August: Osage County finally gets the big screen treatment with a cast that includes Meryl Streep, Julia Roberts and Sam Shepard
- David Gordon Green heads back down south with the non-scenery-chewing version of Nic Cage for the hard-scrabble Joe
- Finding Vivian Maier explores the legacy of the acclaimed amateur photographer
- Lucas Moodysson's We Are The Best! earns its exclamation mark, spinning the tale of a pre-teen all girl punk band in early '80's Sweden
- legendary artist and Hunter S. Thompson co-conspirator Ralph Steadman gets profiled in For No Good Reason
- imagine Beasts of the Southern Wild as a First Nations crime thriller and you might get within spitting distance of Rhymes For Young Ghouls
- my So You Think You Can Dance addiction compels me to check out Giselle, about the Royal New Zealand Ballet's staging of the classic work
- Bruce McDonald's The Husband is a black comedy which could set the Men's Rights movement back decades (which would put it somewhere in the 1700s, really)
- Simon Bolivar, the guy whose image Che Guevara would have worn on a t-shirt, gets the biopic treatment in The Liberator
- the gritty Blue Ruin explores the corrosive power of vengeance
- Marion Cotillard and Matthias Schoenaerts, last seen together in the exquisite Rust and Bone, reunite alongside Clive Owen, Mila Kunis, Zoe Saldana and others in the warring brothers crime thriller Blood Ties
- The Dinner is the film version of the best-selling disembowelment of the modern European upper-middle class
- and Midnight gets Afflicted, a Chronicle-ish take on a tourist's gradual transformation into something inhuman
- plus repeats of Burt's Buzz, Devil's Knot, Bad Hair, The Dog, the Green Inferno, The Armstrong Lie, The Double, Gravity, Dom Hemingway, Triptych, Dangerous Acts Starring The Unstable Elements Of Belarus, and Enemy
Tuesday September 10th:
- the dreamy Joseph Gordon-Levitt makes his directorial debut and matches smoldering looks with the dreamier Scarlet Johansson for the Jersey Shore-inflected sex comedy Don Jon
- Daniel Radcliffe drops Aja's horns and dons his Harry Potter glasses to portray a different sort of wizard, Allen Ginsberg, in Kill Your Darlings
- Keanu Reeves, in his directorial debut, gets the Matrix band back together by teaming with Tiger Chen and Yuen Woo-ping for Man Of Tai Chi
- Jodorowsky's Dune examines the entrails of the freakiest sci-fi epic that never was
- Saoirse Ronan tries to atone for The Host with the more sophisticated How I Live Now
- When Jews Were Funny examines the history of stand-up through a decidedly Yiddish lens
- a by-the-book judge goes to increasingly extreme lengths to prove someone is out to get him in the paranoid comedy El Mudo
- PROXY sounds like a modern indie riff on Rosemary's Baby
- and throwback horror flick Almost Human tosses axe murders and alien abductions into a blender at Midnight
- plus repeats of The Unknown Known, August: Osage County, Blood Ties, Under The Skin, Rhymes For Young Ghouls, Joe, OCULUS, We Are The Best!, The Liberator, Finding Vivian Maier, and The Sacrament
Wednesday September 11th:
- modern giallo disciples Hélène Cattet and Bruno Forzani allow you to taste The Strange Colour Of Your Body's Tears
- Miyazaki-san brings us what could be (if the rumors are true) his final film, The Wind Rises
- Johnnie To is back with Blind Detective, re-teaming Andy Lau and Sammi Cheng in a very silly buddy cop movie
- and at Midnight, Rigor Mortis is a modern horror romp steeped in nostalgia for the golden age of Hong Kong horror comedies like Mr. Vampire
- plus repeats of Giselle, Blue Ruin, Kill Your Darlings, How I Live Now, Don Jon, Man Of Tai Chi, The Dinner, Almost Human, Afflicted, The Husband, Gravity, Jodorowsky's Dune and El Mudo
Thursday September 12th:
- Benny and Joon director Jeremiah Chechik goes back to the well with True Blood's Ryan Kwanten in the Johnny Depp role for the skewed romance The Right Kind Of Wrong
- mad Korean genius Kim Ki-duk gets deeply twisted, even for him, with the sublimely excruciating Moebius
- Patrice Leconte makes his first English-language film, enlisting Alan Rickman and Rebecca Hall for the period love triangle A Promise
- and Midnight Madness favorite Hitoshi Matsumoto takes a run at the S&M sex farce, as a salaryman contends with a secret society of bizarrely talented dominatrices in R100
- plus repeats of Attila Marcel, Rigor Mortis, Words and Pictures, PROXY, The Wind Rises, Blind Detective, REAL, When Jews Were Funny, The Strange Colour Of Your Body's Tears
Friday September 13th:
- the long tradition of westerns borrowing from chanbara borrowing from westerns gets revived with Unforgiven, starring Ken Watanabe in the Clint Eastwood role
- and at Midnight, Sion Sono asks us Why Don't You Play In Hell?, which sounds like the bastard offspring of Fudoh: The New Generation and Bowfinger
- plus repeats of R100, Burt's Buzz, The Right King Of Wrong, Bad Hair, Moebius, The Square, Almost Human, Prisoners, Fat, El Mudo, The Liberator, Mandela: Long Walk To Freedom, Rigor Mortis, The Last of Robin Hood, Break Loose, The Sacrament, People In Places, A Promise, and The Station
Saturday September 14th:
- Jennifer Aniston, Tim Robbins, yasiin bey and Will Forte team up for the latest big screen Elmore Leonard adaptation, Life Of Crime
- and Alex de la Iglesia's Witching & Bitching rounds out Midnight with the best title of the whole festival, a From Dusk Till Dawn-ish number about a gang of thieves who run afoul of the wrong coven
- plus repeats of A Promise, Don Hemingway, REAL, The Husband, Unforgiven, Blind Detective, The Strange Colour Of Your Body's Tears, We Are The Best!, Joe, All Is By My Side, Why Don't You Play In Hell?, Heart Of a Lion, Labor Day, Lucky Them, PROXY, Cannibal, Bad Words, R100, 12 Years a Slave, and Blood Ties
And Sunday the 15th's repeats, in case you missed them the first couple of times: The Wind Rises, Life Of Crime, Gravity, Witching & Bitching, Attila Marcel, Fading Gigolo, A Story Of Children And Film, Giselle, Under The Skin, When Jews Were Funny, Unforgiven, Unbeatable, OCULUS, The Double, Moebius, Dangerous Acts Starring The Unstable Elements Of Belarus, The Dog, Enough Said, We Gotta Get Out Of This Place, The Dinner, All Cheerleaders Die, plus the annual free screening of the People's Choice audience award winner, given this year to Devil's Knot (oh wait, they haven't voted yet, have they... why, any film could win it! Any film at all!)