Hey guys! Horrorella here...
EW released some photos from the upcoming supernatural thriller HORNS, starring Daniel Radcliffe, and it's looking freaking awesome!
In HORNS (based on the book by Joe Hill), Radcliffe plays a guy named Ig, who is suspected of the mysterious and brutal murder of his girlfriend (Juno Temple). So far, this sounds like the plot of a hundred other thrillers, but the thing that sets this one apart is the fact that Ig begins to sprout a set of very demonic-looking horns during the investigation. The horns also seem to carry with them a strange power that compels anyone talking to Ig to tell the truth.
I have read Hill's Heart-Shaped Box, but I haven't gotten started on Horns yet (though I have only heard good things). The film is being directed by Alexandre Aja (HAUTE TENSION, THE HILLS HAVE EYES), so I'm doubly-excited to see how he handles the material. I'm certain it will include at least a couple of moments that are not for the squeamish.
Check out the images below. I particularly like the look of shock and complete disbelief on Radcliffe's face in the first one.
HORNS premieres tomorrow at the Toronto International Film Festival. Hopefully, a release date will be announced soon.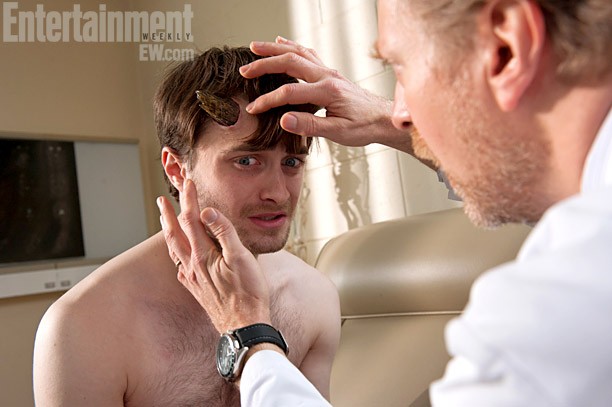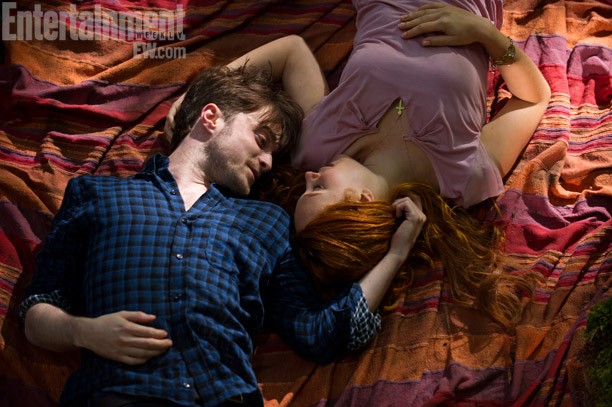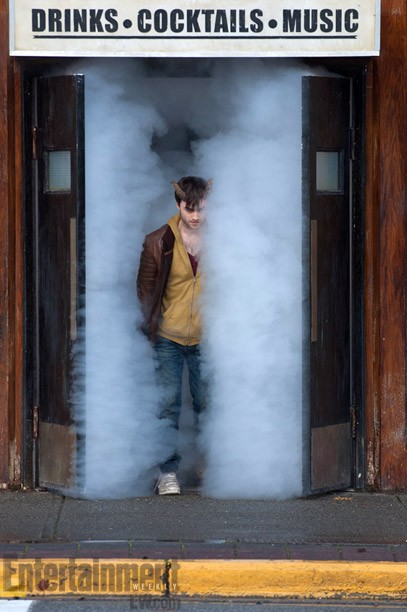 Follow me on Twitter