Papa Vinyard here, and I got somethin' for ya...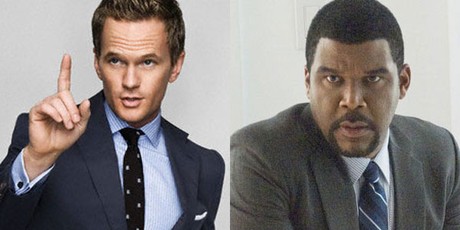 Above photo courtesy of CinemaBlend.com
Some interesting casting news regarding David Fincher's upcoming GONE GIRL from the folks at Deadline today. The film about Ben Affleck looking for his missing wife (played by Rosamund Pike) has added Kim Dickens, Patrick Fugit, Carrie Coon, and Tyler Perry, with Barney Howser, M.D. himself, Neil Patrick Harris in talks to join. Dickens and Fugit play the detectives assigned with finding Pike's character, Perry will play Affleck's lawyer, and Harris, if signed, will play Pike's ex-boyfriend.
Dickens and Fugit are both working pros who are usually quite strong whenever they pop up. My soft spots in their respective filmographies are for Dickens' crafty young EMT in THE ZERO EFFECT and Fugit's wonderfully tweaked out Frisbee in SPUN. But Harris and Perry are more interesting choices, even for someone like Fincher, who loves to pad out his movies with a ton of recognizable actors. If this movie is supposed to be as serious as it appears to be (I don't think the novel's known for it's levity), I am not 100% sure seeing NPH and Madea trot across the screen will fail to take American audiences out of the movie. Harris has still not really broken through into dramatic mainstream cinema (although he got a ton of notices for his RENT run a few years back), and I'm curious to see if this will have the STATE OF PLAY/Jason Bateman effect of making us go "Damn, that guy's actually pretty good!"
As for Perry, I was pretty sure the failure of ALEX CROSS compared to the massive success of his cheaper, broader MADEA comedies signified how quickly his fanbase can lose interest when he gets out of the dress. This doesn't seem to be a large role, and I'll bet a big portion of the audience won't even realize that he's actually THE Tyler Perry, but for a Fincher thriller, I worry that it still may be a tad distracting. Although with this primarily white cast, the casting probably ends up being an advantage from a marketing standpoint.
Either way, I'm impressed (as always) with the cast that Fincher's lining up for his next flick. I'll bet we'll hear even more names before the film goes in front of cameras in a couple months.
GONE GIRL is prepping for a fall shoot, and should come out late-2014/early-2015.
-Vincent Zahedi
"Papa Vinyard"
vincentzahedi@gmail.com
Follow Me On Twitter