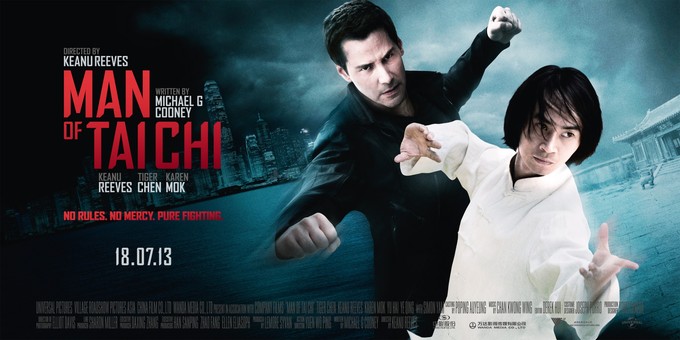 Keanu Reeves moves into directing with MAN OF TAI CHI - available via VOD later this month, and in theaters November 1.
I like some of the imagery and energy here; the picture is shot by Elliot Davis - FORCES OF NATURE, OUT OF SIGHT, the recent IRON LADY - and eidted by DRAGON's Derek Hui.
And, is it just me, or am I sensing a Bruce Lee(ish) vibe to this new trailer?
Come what may, this movie definitely needs a better poster. That things not doing this movie any favors.
-------------------
Glen Oliver
"Merrick"
- e-mail
- Twitter
- Google +