Papa Vinyard here, and I got somethin' for ya...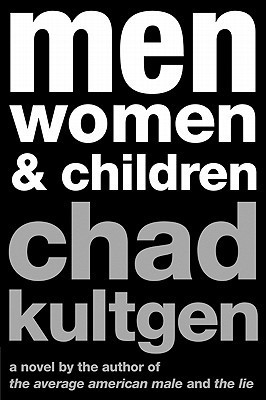 Jason Reitman, who is currently working the festival circuit getting press for LABOR DAY, has apparently lined up his next project, according to Deadline. Reitman's next will probably be an adaptation of the Chad Kultgen novel MEN, WOMEN, AND CHILDREN, about families dealing with the increasingly bizarre and uncontrollable ways that children are exposed to sex at a young age.
For his adult cast, he's already got some A-listers in talks to sign on. Adam Sandler, Jennifer Garner, Cameron Diaz, and Rosemary DeWitt (of the POLTERGEIST remake) are all in consideration to join the film, probably playing the parents/teachers of the middle-school puberty victims. I am particularly intrigued by the idea of Sandler revisiting his melancholic side to play in Reitman's world. He's proven himself as a much stronger actor when working with directors of reputable talent (James L. Brooks, Paul Thomas Anderson, even Mike Binder), and I'd enjoy seeing him playing a straightforward bewildered dad with some nuance and subtlety.
Reitman and Indian Paintbrush are trying to get the financing together in Toronto this week, so we should hear more news about this film soon enough. No word as to whether Reitman will be writing the film himself, but I'm hoping he does; there's a huge drop off in affection I have for YOUNG ADULT and JUNO in comparison to THANK YOU FOR SMOKING and UP IN THE AIR.
MEN, WOMEN, AND CHILDREN is gearing up to shoot this November, perhaps for a release date during next year's Oscar season.
-Vincent Zahedi
"Papa Vinyard"
vincentzahedi@gmail.com
Follow Me On Twitter