Papa Vinyard here, and I got somethin' for ya...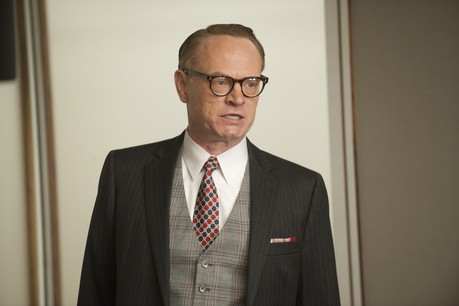 According to Deadline, Gil Kenan's POLTERGEIST remake has a new cast member, and it's SHERLOCK HOLMES: GAME OF SHADOWS/MAD MEN actor Jared Harris. He'll be playing a discredited parapsychology expert who's slumming it as a reality TV host on a GHOST HUNTERS-like show called "Haunted House Cleaners". Sounds like he'll be updating Beatrice Straight's UCI professor from the original. Good casting; even when he's been playing the role of an exposition dispenser, Harris has a strong presence and exudes gravitas without breaking a sweat (see how effortlessly he legitimizes that MORTAL INSTRUMENTS trailer with only a line or two). He's joining Sam Rockwell and Rosemary DeWitt, who are playing the central family whose haunted house starts screwing with them in increasingly hostile and frightening ways. They call in the experts, and one of them will be played by Harris.
STILL no word as to who'll be playing the updated version of Zelda Rubinstein's character, but word 'round the campfire is that it may be going to Toby Jones in a gender-flipping move. Stay tuned...
POLTERGEIST starts shooting this month for a release date sometime in late '14/'15 (I think they can bang this out by Halloween next year. Let's see).
-Vincent Zahedi
"Papa Vinyard"
vincentzahedi@gmail.com
Follow Me On Twitter